Canada/Ontario: Toronto Islands
Great Lake Wonderland
Outdoor & Beaches
The best ways to explore the islands are to rent a bicycle after disembarking from the ferry or rent a kayak or canoe at the Toronto waterfront. You can rent a bike on Centre Island at Toronto Bicycle Rental or bring one on the ferry after renting at a downtown Toronto shop.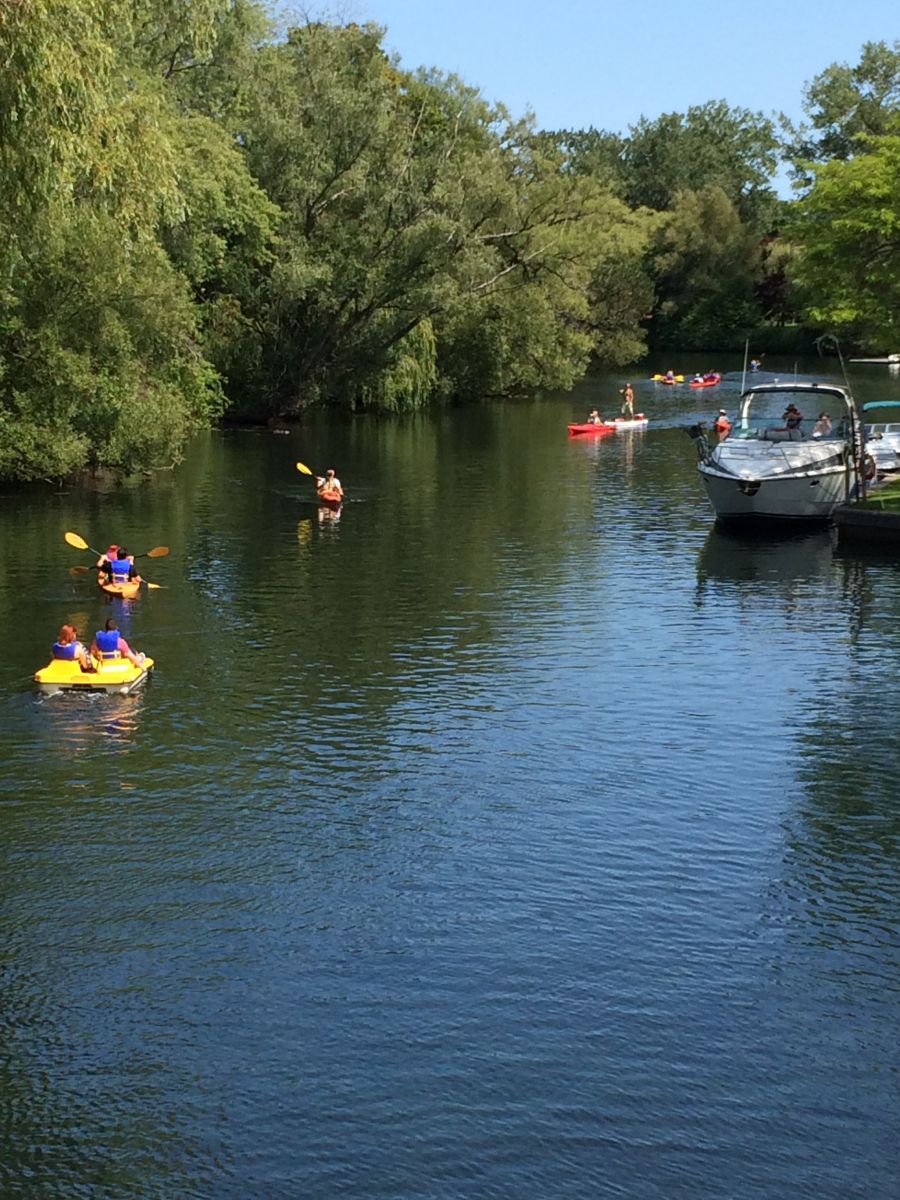 Paddle Toronto at Queens Quay on the Toronto waterfront rents kayaks and canoes for your own use or offers various guided trips to the islands. Several waterways between the islands are ideal for exploring, and you can land your watercraft on small beaches. When you set foot on the islands—or if you look back as you navigate Lake Ontario—you will have a gorgeous view of the Toronto skyline with its centerpiece, the 1,815-foot-tall CN Tower.
Don't be frightened by the prospect of kayaking or canoeing on vast Lake Ontario. Boat traffic is often minimal, and you can kayak to the islands in 20 to 30 minutes. Be vigilant, however, and make sure to give boats the right of way. Less experienced kayakers should choose a day with little wind when the water is calm. Many low-flying planes—particularly turboprops—fly overhead en route to landing at Billy Bishop Toronto City Airport, which is located on the eastern tip of the Toronto Islands.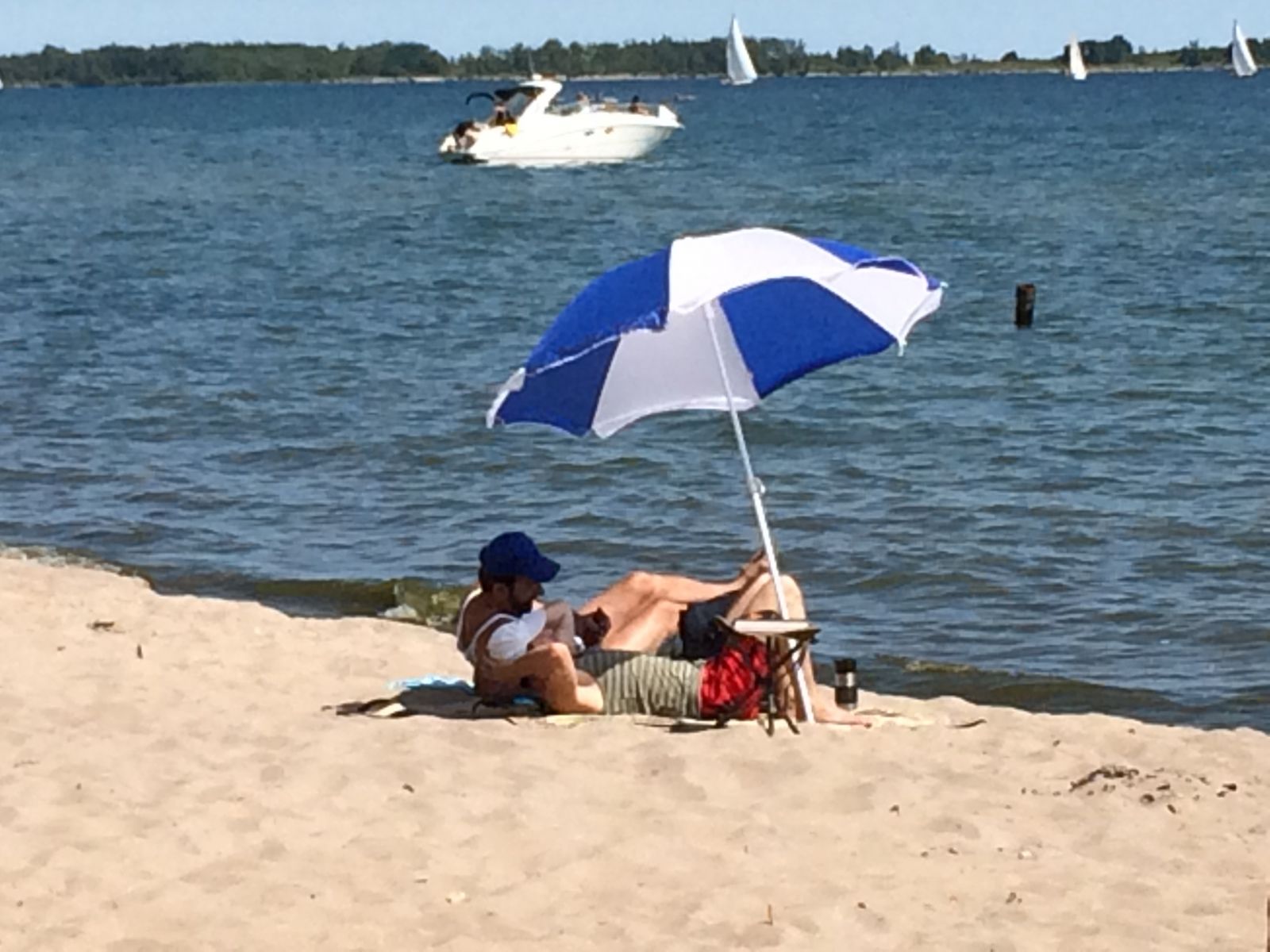 A popular guided trip by Paddle Toronto is a social kayak sail—a 2 /12 hour group trip to and from the islands followed by a barbecue on the Toronto waterfront. The price is right—less than $24 U.S. per person. Friendly Paddle Toronto owner Dave Corrigan often leads the trips and flips the burgers. If you desire a guided trip with fewer people along, book a tandem trip. It's far more expensive—about $56 U.S. round-trip.
Centre Island attracts the most people with nice beaches on the north side, gardens, a small amusement park and bars and food. Families with young children congregate there, particularly to use a beach with a long breakwater that makes the water too still for others. A short walk east or west of this main beach with a breakwater brings visitors to more secluded beaches.
If you want to be alone or with few others, seek out the small beach on the southern edge of Snake Island. To get there you cross the small bridge leading to Snake Island and then proceed a short walk or bike ride through a narrow dirt—sometimes muddy—path through island shrubbery. You emerge on sand with an incredible view of the Toronto skyline.
On the eastern end of the islands, there is a clothes-optional beach; Toronto's oldest landmark, the Gibraltar Point Lighthouse, and a monument to Babe Ruth on a site where Hanlan Point Stadium once stood. On Sept. 5, 1914. Ruth pitched a one-hitter for the Providence Grays in a 9-0 win against the hometown Maple Leafs and slugged his first professional home run over the right-field wall.