USA/Mid-Atlantic: Shelter Island, NY
Shelter from the Storm
Overview
The Highlights: Pristine woodlands and tidal wetlands; sandy, undeveloped beaches where Native Americans and smugglers once roamed; excellent B&Bs.
Other Places Nearby: The Hamptons and its excellent beaches, fishing, restaurants and nightlife; historic Sag Harbor; award-winning vineyards and wineries.
Meetings & Event Options: Shelter Island lacks meetings facilities. The historic Ram's Head Inn is a unique venue that welcomes meetings and events but has very limited facilities.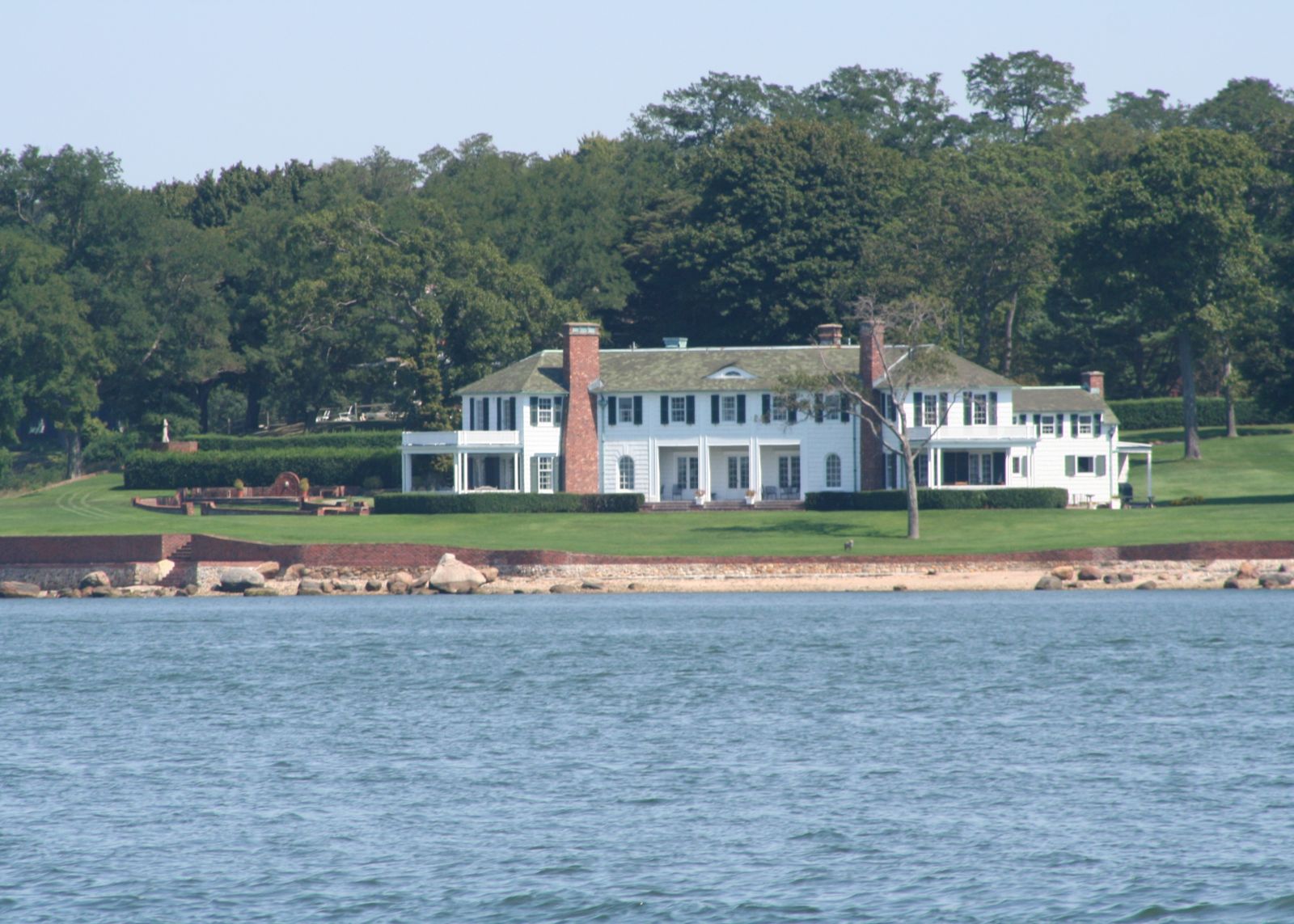 Although only 90 miles away from Manhattan and near the city's summer playground, the Hamptons, it can feel quite remote on Shelter Island. Tourist-related development has been kept to a minimum, and the island — located between Long Island's North and South Forks — doesn't even have a movie theater. For decades, local residents have resisted construction of an auto bridge to the Long Island mainland, although such a bridge would allow them to go out for an evening in Manhattan or another locale without worrying about catching the last ferry home.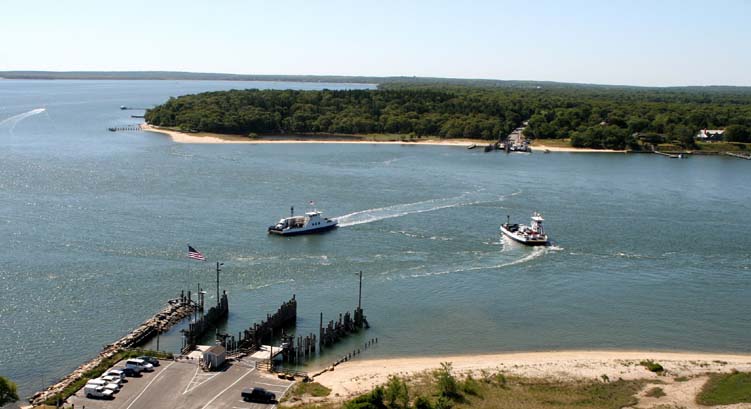 Shelter Island is surrounded by bays: Gardiners, the largest, to the east, and Noyack, Southold, and Little Peconic, all to the west. The remoteness has helped preserve Shelter Island's rolling country lands that reach to the edge of the sea. The most special part of those lands is Mashomack Preserve, a nearly 2,100-acre natural area that comprises nearly one-third of Shelter Island and is the site of this walking tour (see Getting Here and A Recommended Walk). The preserve, acquired by the Nature Conservancy in 1980, combines woodlands, fields, 10 miles of coastline, tidal creeks, and numerous salt marshes.
No jogging, bicycling, or horseback riding is allowed, the Nature Conservancy says, because "Mashomack is a museum of life in process, a sanctuary where the natural cycles of flora, fauna, and eco-systems are allowed to complete themselves free from human interference." About 1,400 acres of beech and oak forest are being allowed to mature into an old-growth forest, a scarce phenomenon in the Northeast. On Mashomack's western side, a freshwater wetland — an eco-system that is rapidly disappearing throughout the nation — prospers, untouched by development.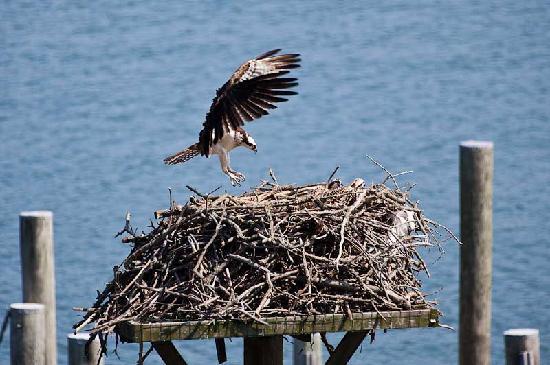 The preserve also protects one of the densest populations of breeding ospreys on the East Coast. Ospreys are large birds that are quite a sight when they swoop down to snatch a fish out of the water. You'll be able to see them and their distinctive nests atop tree limbs from April through August. Some man-made platforms have also been built to assist breeding. This unique eco-system and the rest of Shelter Island was once the domain of the Manhanset tribe and their sachem Pogatticut. Every season except winter, the Manhansets camped at Sachems Neck (Mashomack Preserve), fishing in the creeks and hunting for bear, deer, wolves, and raccoons. The Native Americans never built permanent lodging there, opting instead to paddle back and forth to the Long Island mainland by canoe.
British colonists arrived and claimed possession of Shelter Island in 1637. Fourteen years later, the deputy governor sold the entire island to four merchants for 1,600 pounds of sugar valued at $80. The Nicolls, a wealthy English family with close ties to the royal family, bought Sachems Neck in 1706, and their descendants owned the property until 1931.
British seize Long Island
In between those years, many memorable events transpired. In 1776, during the Revolutionary War, the British won the Battle of Brooklyn and seized control of Long Island. Only one-third of Shelter Island's 27 families heeded George Washington's call to abandon their houses, travel across Long Island Sound, and relocate in Connecticut. After all the hard work establishing their homes, most residents couldn't simply sail away from beloved Shelter Island. They were forced to live under martial law for the next 10 years and watch the British strip the island's fences for fuel. Food was scarce, the British pillaged their lands, and residents suspected of siding with the patriots were mistreated.
During the War of 1812, Shelter Island residents again feared a British invasion. The attacking British had burned nearby Sag Harbor and wrecked towns on the Connecticut coast, but this time they spared Shelter Island.
Throughout the rest of the 19th Century and well into the 20th, Shelter Island remained an unknown rural spot on the map, home primarily to farmers and fishermen. Crops included potatoes, barley, and rye, and animals yielded meat, cheese, butter, and wool. Fishermen made their income largely through menhaden, an oily fish used for fertilizer and crushed into oil for varnish and paintbrushes. The processing of the fish released an awful smell into the island's air. The processing plants eventually shut down.
In 1925, rich German banker Otto Kahn arrived on the island. Without seeing the Mashomack land, Kahn plunked down $250,000 for much of it, expecting that a bridge would be built to the mainland. and real estate values would soar. During the next four years, Kahn pulled up only twice in his Rolls-Royce to see his property and apparently had no idea what was happening on his land when he wasn't around. Speedboats laden with all kinds of liquor were evading U.S. Coast Guard vessels and dropping their cargo at Mashomack in violation of Prohibition laws. The smugglers would pick up the booze from Caribbean and Canadian ships outside U.S. territorial waters and then head for Mashomack's tree-lined coast. Buick roadsters — each able to handle 50 cases of liquor with the rumble seat removed — picked up the booty and took off for ferries bound for New York City.