USA/New England: North Adams, MA
Greylock: A Mountain for Everyone
Overview
The Highlights: Magnificent vistas from Massachusetts' highest point, the mountain that inspired Moby Dick, a boreal forest, a world-class contemporary American art museum.
Other Places Nearby: A historic college, world-class museums, a ski and snowboarding resort with adventure parks, kayaking and canoeing.
Meetings & Event Options: MASS MoCA a one-of-a-kind facility for memorable meetings, events and weddings in a unique, cultural space. About 19 miles southwest, Jiminy Peak has nine meetings rooms with more than 15.000 square feet of space.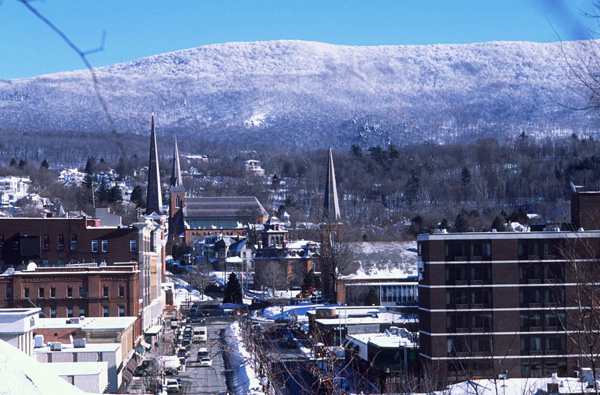 (Photo: Massachusetts Office of Travel & Tourism)
As you walk in North Adams after a visit to the exceptional, unusual Massachusetts Museum of Contemporary Art (MASS MoCA), notice that Mount Greylock in the distance has more than one summit. It has several summits, including one at 3,500 feet, the highest elevation in Massachusetts.
A 10-mile drive to the mountain (see Getting Here and Outdoors) reveals so much more. Along Greylock's southern ridge, called Saddle Ball Mountain, stands a three-mile stretch of boreal forest (a northern forest consisting mostly of spruce and fir), the only one in the state. Through this moist evergreen woods in Massachusetts' northwestern corner, the Appalachian Trail passes on its way north to Maine. The wild, remote forest terminates at a clearing atop Greylock's highest peak, which often teems with visitors arriving by car. It's a stark contrast, pointing out that preservationists and developers—who have warred with each other for more than a century—have their places on this huge mountain.
Before Greylock, the mountain was called Grand Hoosac—the name of the Native Americans who were a sub-tribe of the Mahicans. Settlers of Pittsfield, however, called the mountain Saddleback because of its appearance. How Greylock came to be the accepted name is unclear. One tradition says that the name of the Indian chief, Gray-Lock, was bestowed on the mountain. Another states that mists around the summit, a common occurrence, gave rise to the name. Apparently, the gray clouds were likened to a lock of hair.
There are a number of features on the Greylock massif that have interesting names. On the west side is an enormous gulf or valley called the Hopper, which is closed in on three sides by mountains. It was so named because its shape looks like a coal or grain hopper. Although it is a product of drainage, it was probably enlarged by glacial ice during the Ice Age.
Today, most of the Hopper is a natural area that's open to hikers. Nearby Money Brook was named for a counterfeit gang that supposedly worked in the area. Bellows Pipe, the hollow between Greylock and Ragged Mountain, is a natural conduit for the winds, hence its name. Jones Nose, the end or the halfway point of our recommended walk, was named for the man who cleared and farmed the land.
Greylock Association Forms
At an elevation of 2,500 feet, Jones Nose is quite high for a farm. But farming took place on Mount Greylock well into the 19th Century, and much of the lower portions of the mountain were cleared. By the middle of that century, the demand for wood pulp and charcoal was running high, and many more trees were cut down. After the logging led to severe logging, local business people formed the Greylock Park Association in 1885 and bought the summit area for recreational purposes. The group was not environmentally conscious but solely interested in saving the mountain to generate revenue from recreation.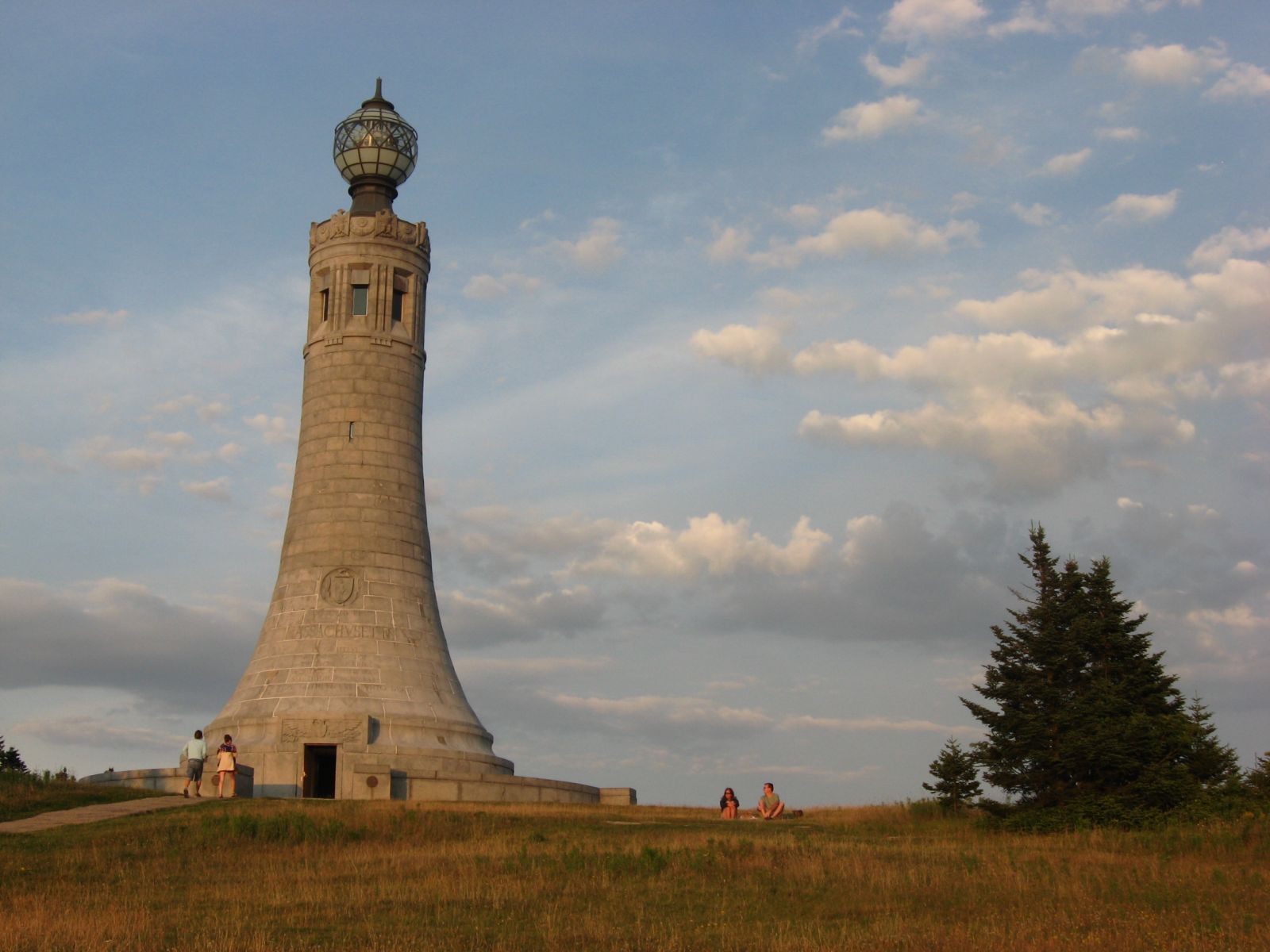 Photo: Massachusetts Office of Travel & Tourism)
As early as 1830, an observation tower stood on Mount Greylock summit. It was built in one day by 100 or more Williams College students who cut a trail up from the Hopper. A second tower—three stories high—was built in 1841. By then, the summit was attracting many visitors, including Henry David Thoureau, who slept on the summit in 1844. Other New England writers and artists also noticed Greylock. Ralph Waldo Emerson called it "a serious mountain," and Nathaniel Hawthorne hiked through the Bellows Pipe. Herman Mellville's home in Pittsfield looked out to Greylock, which looks like an enormous white whale in winter. Mellville dedicated one of his lesser known novels to "Greylock's most excellent majesty."
In Williamstown—just a short distance from Greylock—the first organized hiking club in America was formed in 1863. Of the 12 founding members of the Alpine Club, nine were women and one was a founding member of the Appalachian Trail Club 13 years later. The Alpine Club existed for three years and hiked and camped on Greylock, in Vermont and in New Hampshire's White Mountains.
During the same era, a toll road from the north was built to Greylock's summit. By 1896, with the support of the Greylock Park Association, a road to the summit from the south was built, and a new metal tower, a house, outbuildings and tennis courts were constructed on the summit. The park association wasn't able to generate enough money from visitors, however, and gave the mountaintop to the state of Massachusetts. The Mount Greylock Reservation became the first state-owned mountain park, although it was run by appointed commissioners from Berkshire County.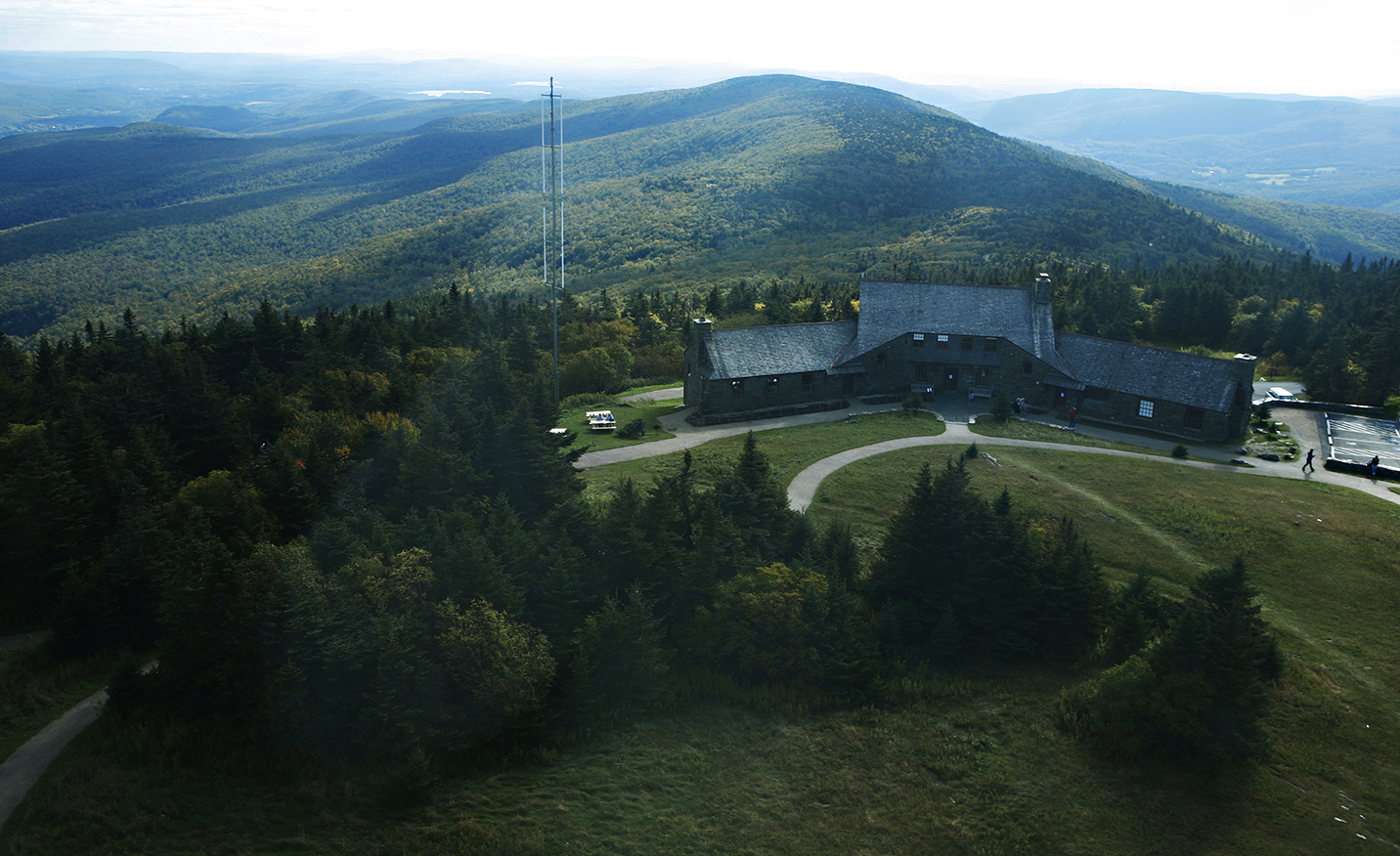 (Photo: Monika Snosnowski; Massachusetts Office of Travel & Tourism)
One of the commissioners was John Bascomb, who put tremendous energy into the creation of a summit lodge for hikers. Unfortunately, he died before the lodge that was named for him was built during the 1930s by the Civilian Conservation Corps. Other commissioners improved the roads to the summit and built a new tower—a lighthouse dedicated to the fallen soldiers of World War I.
Ski run built
During the 1930s, the sport of Alpine skiing also began to take form in the United States—on the slopes of Greylock. Down the eastern slope, the Civilian Conservation Corps built a ski run named the Thunderbolt Trail that descended 2,175 feet in 1.6 miles. For 20 years, major ski races were held there.
In 1964, conservationists began a battle against businessmen seeking to develop the mountain. The commissioners of Greylock Reservation, who were supposed to protect the mountain, leased part of it to a group that intended to transform the mountain into a major resort with full-scale Alpine skiing. The world's largest aerial tramway was to take visitors to the summit. Lawsuits followed, and they dragged on for decades.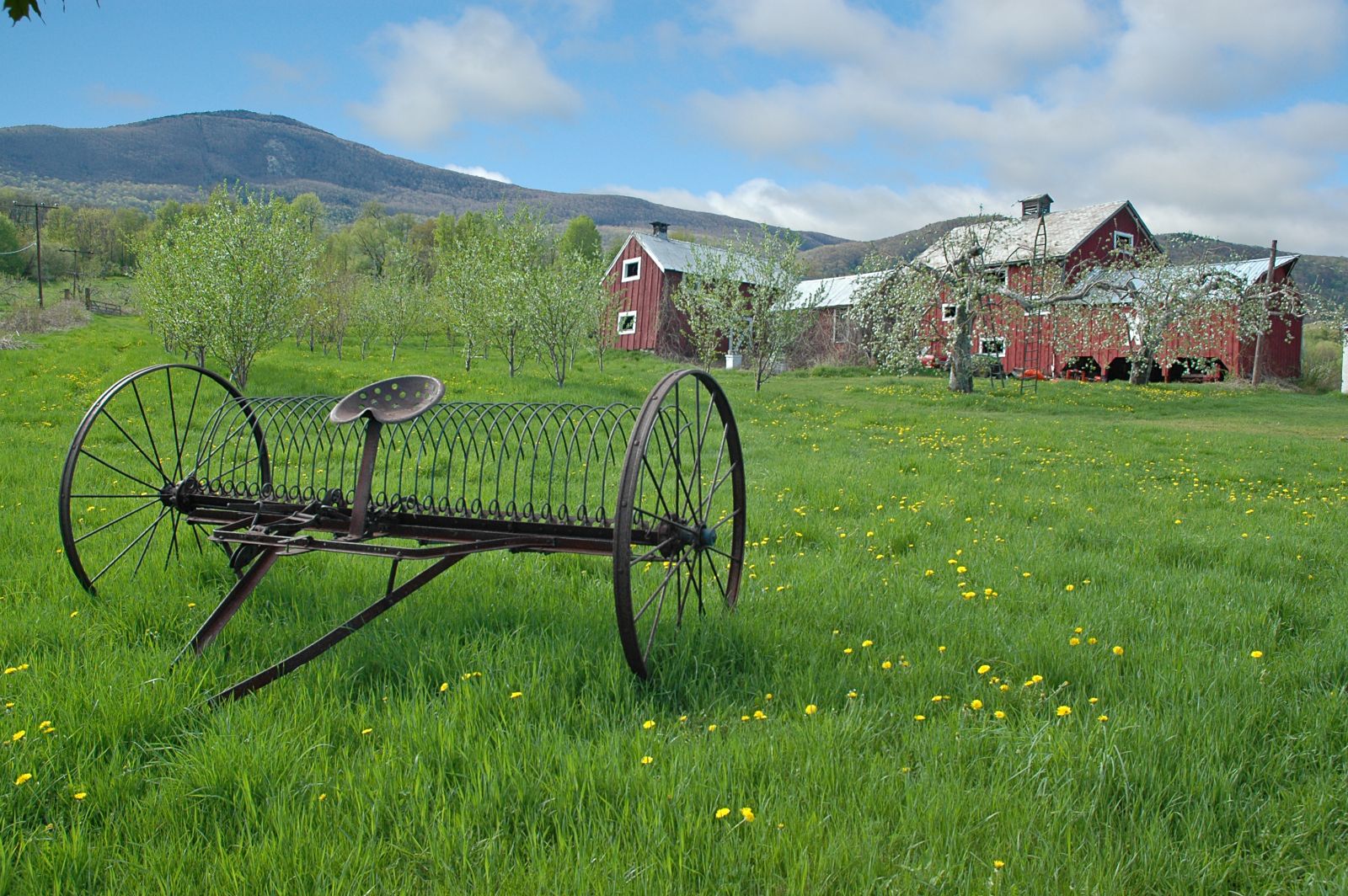 (Photo: Massachusetts Office of Travel & Tourism)
The push for a major resort and other big development ideas, including construction of an 18-hole golf course and hundreds of homes, never materialized. Yet, other lesser development ideas are afoot that are agreeable to environmental groups.
Adams town officials said in October 2014 that they were finalizing a lease agreement with the state to develop Greylock Glen, a 1,060-acre parcel of land at the eastern base of Mount Greylock. The town plans to build a campground, a lodge, an amphitheater and an education center on 50 acres.
College Bonds with Greylock
Williams College has long had a special relationship with Mount Greylock. Many geology professors have taken students there to study nature. The college named a building Greylock Hall, a former dining hall that now can accommodate up to 487 people for events. A visit to the historic college, which was founded in 1793, and the picturesque town of Williamstown is highly recommended.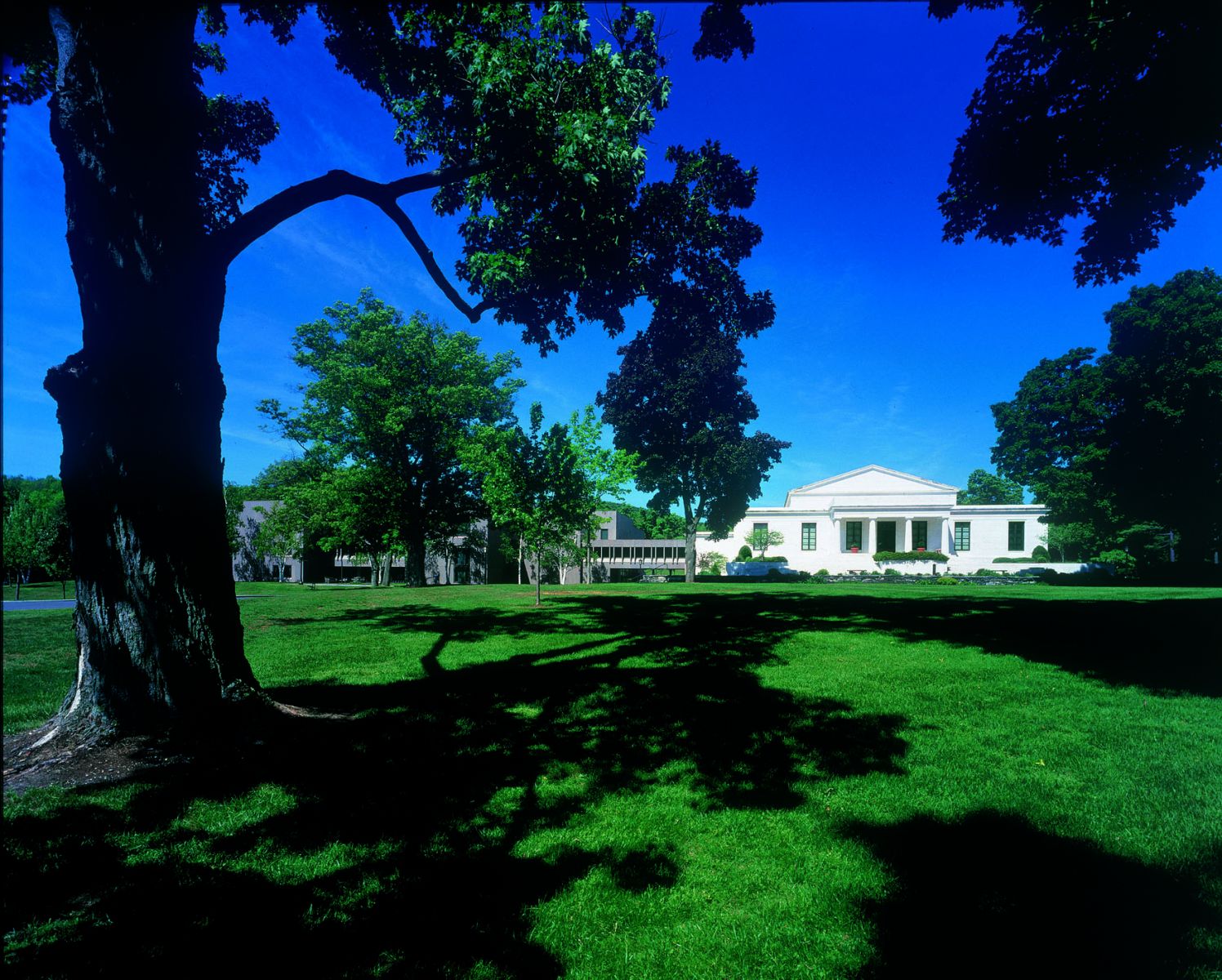 (Photo: Massachusetts Office of Travel & Tourism)
The Clark Art Institute in Williamstown has a renowned collection of American and European art, including prints and drawings, sculpture, decorative arts and paintings. Works of French Impressionist artists including Pierre-Auguste Renoir, Edgar Degas, Édouard Manet, Claude Monet, Berthe Morisot and Camille Pissarro are on display.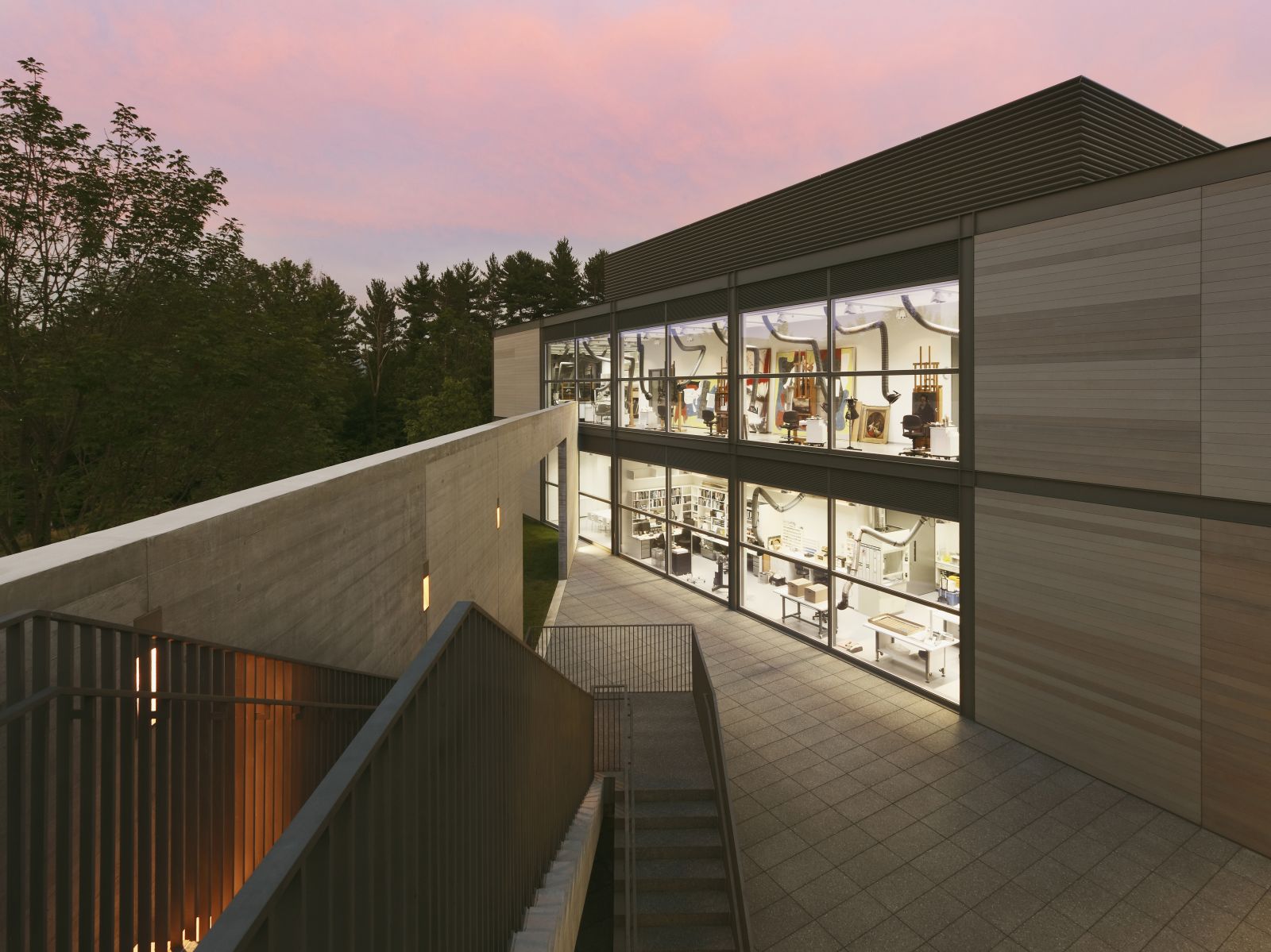 (Photo: Massachusetts Office of Travel & Tourism)
The Clark Art Institute and the Williams College Museum of Art, which has about 13,000 pieces of art in its collection, are perfect neighbors for MASS MoCA, about five miles east on Route 2. The 13-acre MASS MoCA complex of 19th-Century factory buildings contains more than 200,000 square feet of exhibition space and a 10,000-square-foot black box theater. The museum specializes in large, complex works of contemporary art unsuitable for conventional museums. It also presents live music, dance, theater, film and video.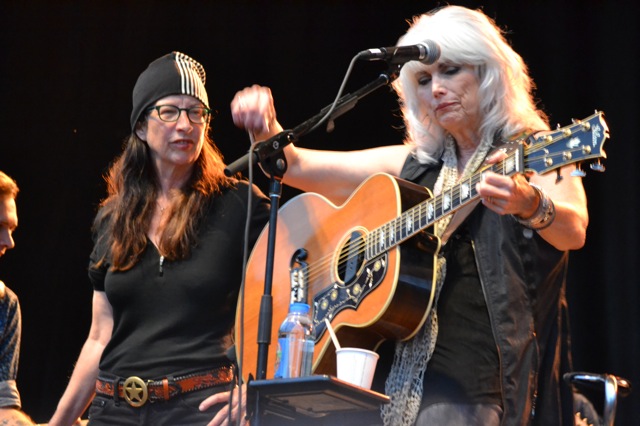 Musicians booked to appear on MASS MoCA's stages have included Allen Toussaint, Emmylou Harris, Sam Bush, Josh Ritter, David Grisman, Railroad Earth and Bela Fleck. MASS MoCA annually hosts the Solid Sound Festival, Wilco's music and arts festival, in June and the FreshGrass bluegrass festival in September.