USA/South: Kiawah Island, SC
Lowcountry Love Affair
Overview
The Highlights: Rich Colonial history; vast, unspoiled ocean beaches; tidal marshes and estuaries perfect for canoeing and kayaking; endless expanses of marsh grass with numerous hiking trails.
Other Places Nearby: Ashley River plantations and gardens; Fort Sumter; Charleston's historic homes and museums; USS Yorktown.
Meetings & Event Options: A variety of accommodations and venues, all in proximity to the water, with space that can handle groups from a dozen attendees on an executive retreat or incentive trip to a conference of up to 800 people.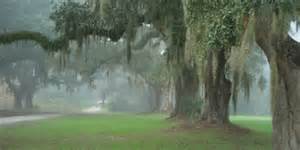 Charleston's staid southern charm is legendary. It's a unique destination with a history dating to 1670 that was vital to the growth of America. The city's coastal environs are just as spectacular, yet totally different and largely unexplored by most visitors.
Welcome to Lowcountry—the tidal marshes, rivers and estuaries that dominate much of South Carolina's eastern landscape. To really appreciate Lowcountry, you have to leave downtown and get onto the back roads that snake out to the barrier islands, the narrow strips of land that protect the Charleston peninsula from the rolling surf of the Atlantic Ocean. It's here you'll find the real beauty of Coastal Carolina—the flat, endless vistas of marsh grasses, the tall oaks hung heavy with Spanish moss, the salty, sultry air alive with the sounds of tree frogs and katydids, the white clapboard churches that guard every crossroad.
Kiawah Island: Secluded, Peaceful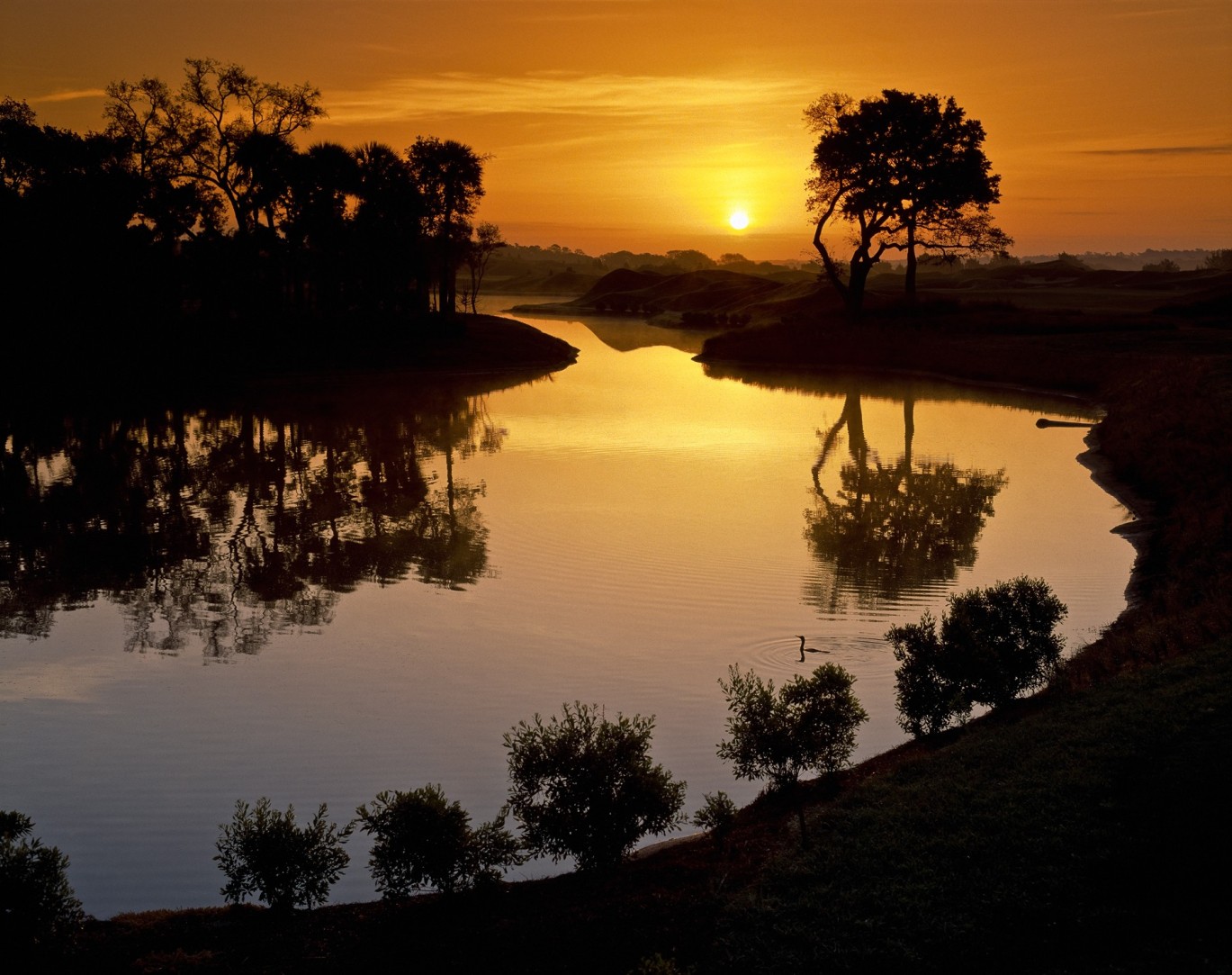 Kiawah Island—about 30 minutes southwest of Charleston as the crow flies—is one of four key barrier islands rich with history, natural wonders and recreational activities. Kiawah is unique among these islands in that commercial development is virtually non-existent here, with the exception of the Kiawah Island Golf Resort, which occupies the majority of the island these days. The good news is that the resort was meticulously planned to be environmentally sound and ecologically pristine, with large tracts of wooded land contributing to the island's secluded, peaceful feel. It's home to an abundance of live oak, palmetto, pine, hickory, sweet gum and magnolia trees, and its semi-tropical climate hosts alligators, sea turtles, bobcats, deer and dolphins.
Long before its latest incarnation as one of the most exclusive and picturesque getaway spots in the USA., Kiawah Island was well known as a haven for pirates, and not too long thereafter became a home to colonists and their plantations. Some of the earliest detailed records concerning Kiawah Island's social and agricultural history come from a packet of 18 letters in the Vanderhorst Collection at the South Carolina Historical Society. Dating from 1865 to 1893, they are known as the Quash Stevens Letters, written by one of Kiawah Island's most prominent and prolific residents. They provide a unique glimpse of Kiawah as seen through the eyes of a former slave and half-brother of the island's owner, Arnoldus Vanderhorst.
A Prominent Figure
Quash Stevens clearly loved Lowcountry, particularly Kiawah Island. Rising from the ranks of a mulatto slave to become both educated and worldly, he lived his entire life in the Sea Islands south of Charleston, farming, working on plantations and raising a family. By the age of 40 he had four children, Eliza, William, Annie and Laura.
In 1901, Stevens left Kiawah and purchased his own plantation, Seven Oaks, on nearby Johns Island. The 839-acre plantation on the Stono River reputedly cost $3,000, which indicates that Stevens had attained both social position and financial stability. Reading his letters, it's clear that he knew Lowcountry like the back of his hand—the weather, the rich, muddy soil, the natural environment, the people and the history.
Although little else is known of his life aside from these letters, his grandson, Harold Arnoldus Stevens, became the first African-American to hold a seat on the New York State Supreme Court. Harold Stevens was born on Seven Oaks Farm in 1907 and graduated from Benedict College in Columbia, SC, in 1930. He went on to earn a law degree from Boston College and served in the New York State Assembly in the 1940s. In 1950, Stevens was named a judge on the General Sessions Court of New York, but he never lost the connection to Lowcountry instilled in him by his grandfather. He maintained his license to practice law in South Carolina.
Today, thanks to the careful development and continued commitment to the land that Kiawah Island Golf Resort has undertaken, you can experience this beautiful place much as it was back when Quash Stevens roamed Lowcountry.
The Other Barrier Islands
Isle of Palms bills itself as "the perfect blend of 5,000 full-time residents and 20,000 to 50,000 investment owners and visitors who make it their home and destination." That's quite a contrast with the past. The island had no permanent residents until the late 1800s, since it was primarily a place to get away fronm the opressive heat of Charleston during the summer
Sullivan's Island, just across Breach Inlet to the south, is our next stop. This is a place of major historical significance. The island was the disembarkation point for more than 40% of slaves traded to Britain's North American colonies, making it the largest slave port in North America. In addition, the writer Edgar Allan Poe was stationed at nearby Fort Moultrie in 1827 and 1828, and it's said that Sullivan's Island is the setting for one of his short stories, "The Gold-Bug."
Sullivan's Island has an abundance of restaurants—perfect for anyone who wants to sample the best that Southern cuisine has to offer. There's Fiery Ron's Home Team BBQ, the place Esquire magazine says serves "the most life-changing ribs in America." The Obstinate Daughter was named one of the 100 best restaurants in the South by Southern Living magazine, and Poe's Tavern cooks an Annabel Lee burger (topped with a crab cake and vegetable remoulade) that was chosen the best in South Carolina by Business Insider. They're located within a few hundred feet of each other in "downtown" Sullivan's Island—a cluster of low-slung buildings lining Middle Street.
Swinging around to the other side of the Charleston Peninsula, Folly Island is about a half-hour drive south of downtown. You follow Route 171, crossing the maze of serene and beautiful waterways that cut through vast expanses of marsh grass where the roadway is the highest vantage point in any direction. The island, known locally as Folly Beach, is more the prototypical beach town than any of the other barrier islands on our list, with a few small hotels, restaurants, bars and souvenir shops clustered along Center Street as you enter from the causeway.
Historical Sites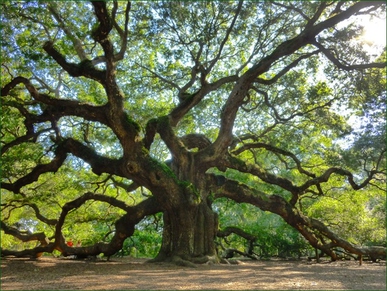 On the way out to Kiawah Island, the Angel Oak, located near the intersection of Maybank Highway and Bohicket Road, is estimated to be 700-1,400 years old. It provided shade to locals long before any Europeans ever thought about visiting this part of the world. The countryside you're passing through is part of land grants made in the early 1700s, when settlers in the area also received town lots in what was then called Charles Town. Many planters had town houses and plantation houses, a pattern that prevailed into the 19th Century.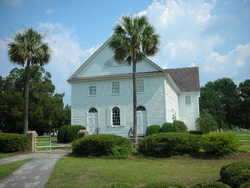 And then there are the churches. Baptist, Methodist, Catholic, Presbyterian – even non-denominational churches – literally every mile, many of them hundreds of years old. Johns Island Presbyterian Church on Bohicket Road was first built in 1719, making it one of the oldest wood-frame churches in the USA. The original church was expanded in 1792 and 1823 and is open to the public for tours.