USA/Midwest: Lake Geneva, WI
Newport of the West
Overview
The Highlights: A beautiful lake for boating, kayaking and water skiing; magnificent architecture; historic mansions and estates; orchards and wineries.
Other Places Nearby: Year-round trout fishing at Rushing Waters Fisheries; equestrian shows at the intimate Dancing Horses Theater; Northwind Perennial Farm; the annual East Troy Bluegrass Festival.
Meetings & Event Options: Two resorts, an all-suites hotel and a Victorian mansion are among the options.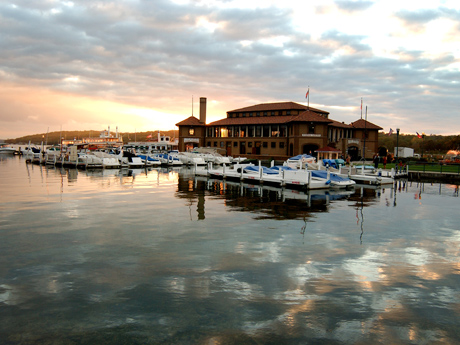 About 18,000 years ago, a glacier retreating north formed Lake Geneva and left a moraine of rolling, gravel hills. The beautiful 9-mile lake, which you will walk next to and sail on in this Short Escape, has been a hidden secret to many Americans since.
The earliest record of white men seeing the lake was a party traveling with a family named Kinzie between their army post at Fort Dearborn in Chicago and Fort Winnebago near Portage, WI, in 1831. The Lake Geneva area had been undiscovered, because it was not on the river and lake highways of the early frontier period.
John Brink, a government surveyor, laid claim to the waterfall power and adjacent land at the White River outlet to the lake in 1835. He named the lake after the lake by his home in Geneva, NY. The Indians had called it Kish-Way-Kee-Tow, meaning clear water.
After the Civil War, the town became a resort for wealthy Chicago families. They constructed many lakeside mansions, and Lake Geneva became known as the Newport (Rhode Island) of the West. Visitors included Mary Todd Lincoln and Civil War generals Sherman and Sheridan.
The Chicago Fire of 1871 caused many Chicago families to move to their summer homes by the lake while the city was rebuilt. Many decided to stay full-time, lured by the expansive natural surroundings and solid job market that offered numerous farming and manufacturing opportunities. Others elected to stay, drawn by the new quality of life they had discovered, and they commuted via rail to their businesses in Chicago. Construction and maintenance of the mansions, and related household employment, developed a separate industry in the town, adding to the milling, furniture, wagon and typewriter manufacturing enterprises. An ice making industry also sprung up. Thousands of tons of Lake Geneva ice were shipped by rail each year to the Chicago market until the beginning of World War II.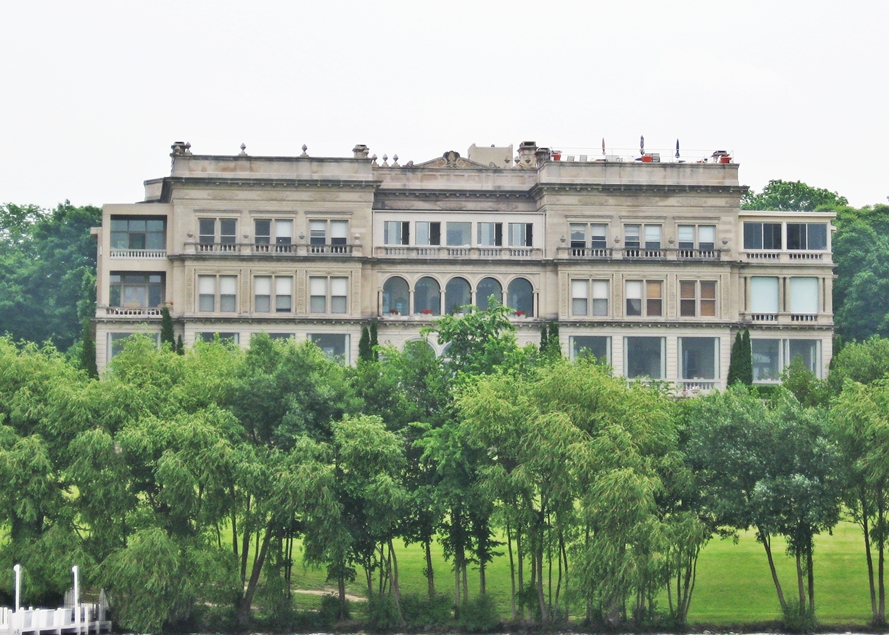 Al Capone Arrives
When the automobile era arrived, Lake Geneva's fortunes, at first, declined. It became a haven for Al Capone and other mobsters. Decades later, in the 1960s, Hugh Hefner built a Playboy Club, and Lake Geneva became a major resort destination, hosting a parade of famous entertainers and Hollywood celebrities. The club was closed in 1981 and converted into the Americana Resort, and later to the present Grand Geneva Resort.
Lake Geneva was home to Dungeons and Dragons creator Gary Gygax until his death in 2008. George Lucas of Star Wars also bought a residence on the south shore.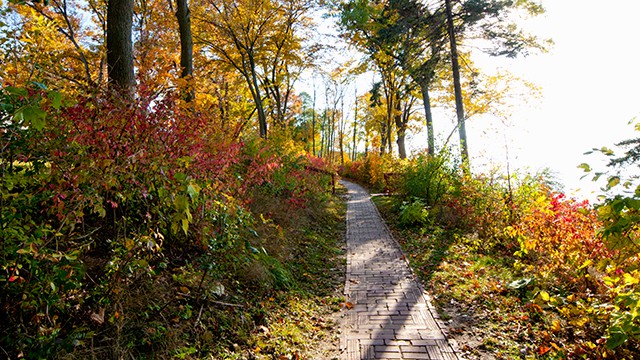 Today, Short Escapes visitors to the lake not only see its pristine beauty but also the elegant lakefront estates, a well-preserved mix of homes that display a historical spectrum of American residential architecture. The homes range from a Gothic Revival cottage to large Queen-Anne style mansions, to formal Colonial Revival style houses and progressive Craftsman style homes. You can see them best on Short Escapes' recommended walk (see A Recommended Walk section) on the 21-mile Geneva Lake Shore Path, which meanders along the lake's perimeter. One of the most well-known houses is Black Point Estate, the summer home of Chicago business mogul Conrad Seipp and four generations of his descendants. It is a fine example of Queen Anne architecture and contains one of the most intact collections of Victorian furnishings in the Midwest.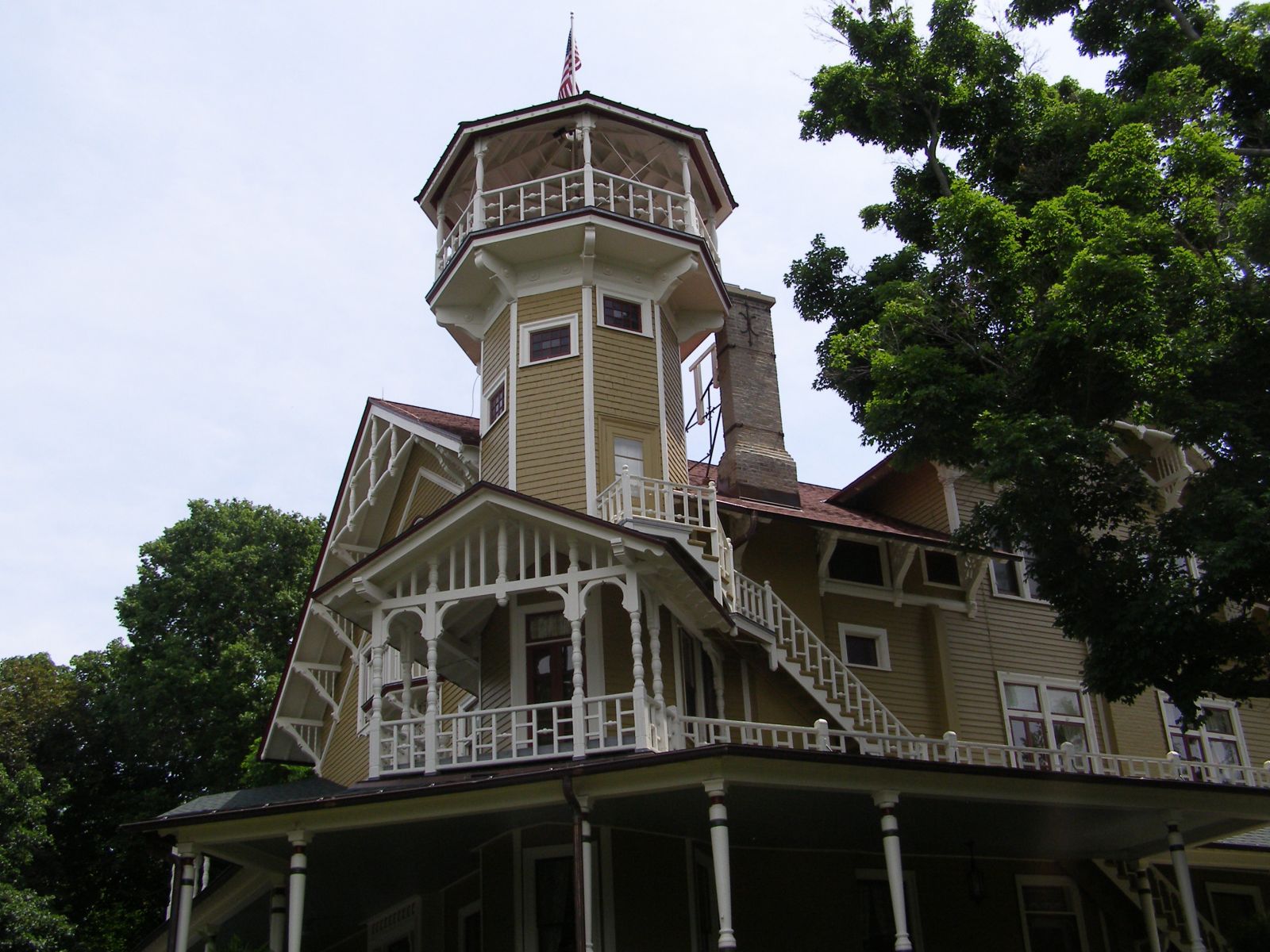 Recreational activities abound at Lake Geneva. Beach bums relax on the shore, while water lovers enjoy boating, lake cruises, fishing or water skiing. Lake Geneva stretches from east to west, so waves are at their greatest heights and force when there is a strong wind blowing from the east or the west. On rare days, waves can reach five feet or more in height. The lake's deepest point, off Black Point on the southern shore, is 152 feet. Its widest width is three miles; its narrowest width is a half mile.
Outdoors and sports enthusiasts have plenty of options, including biking, horseback riding and 20 golf courses in the area. There are also specialty shops and galleries, including ones selling rare antiques and Wisconsin-made foods, and excellent dining and lodging choices.
Lake Geneva hosts annual town parades, fairs and festivals and is home to the world's largest refracting telescope at Yerkes Observatory. Unlike some resort towns that focus on just seasonal activities, Lake Geneva offers a variety of entertainment throughout the year. There's an annual gingerbread house competition in November and December, and an annual Winterfest in January and February presents numerous events. They include a snow sculpting competition, magic shows and helicopter rides.