USA/West: Commerce City, CO
A Rocky Mountain Arsenal for Nature Lovers
The Park
Don't come here expecting a complete wilderness experience. The National Park Service has done an extraordinary job restoring the grasslands and maintaining a habitat for waterfowl and fish, so that in a few places one can see the distant peaks without any sign of civilization. The lakes are a big draw for bird migrations and bird watchers alike, and bald eagles still roost during the winter here in ever greater numbers. That said, the southern portion of the park sits in close proximity to the city and suburbs, and you'll see power lines, distant slag heaps and buildings where the Denver International Airport once was located as you enter the park. With a location so near the city, and spectacular national parks in the mountains to the west, officials say they are primarily marketing the park to locals for its unique prairie habitat, educational opportunities for urban children and bird- and wildlife-watching (including about 100 bison in a large contained area through which visitors can drive at no cost.)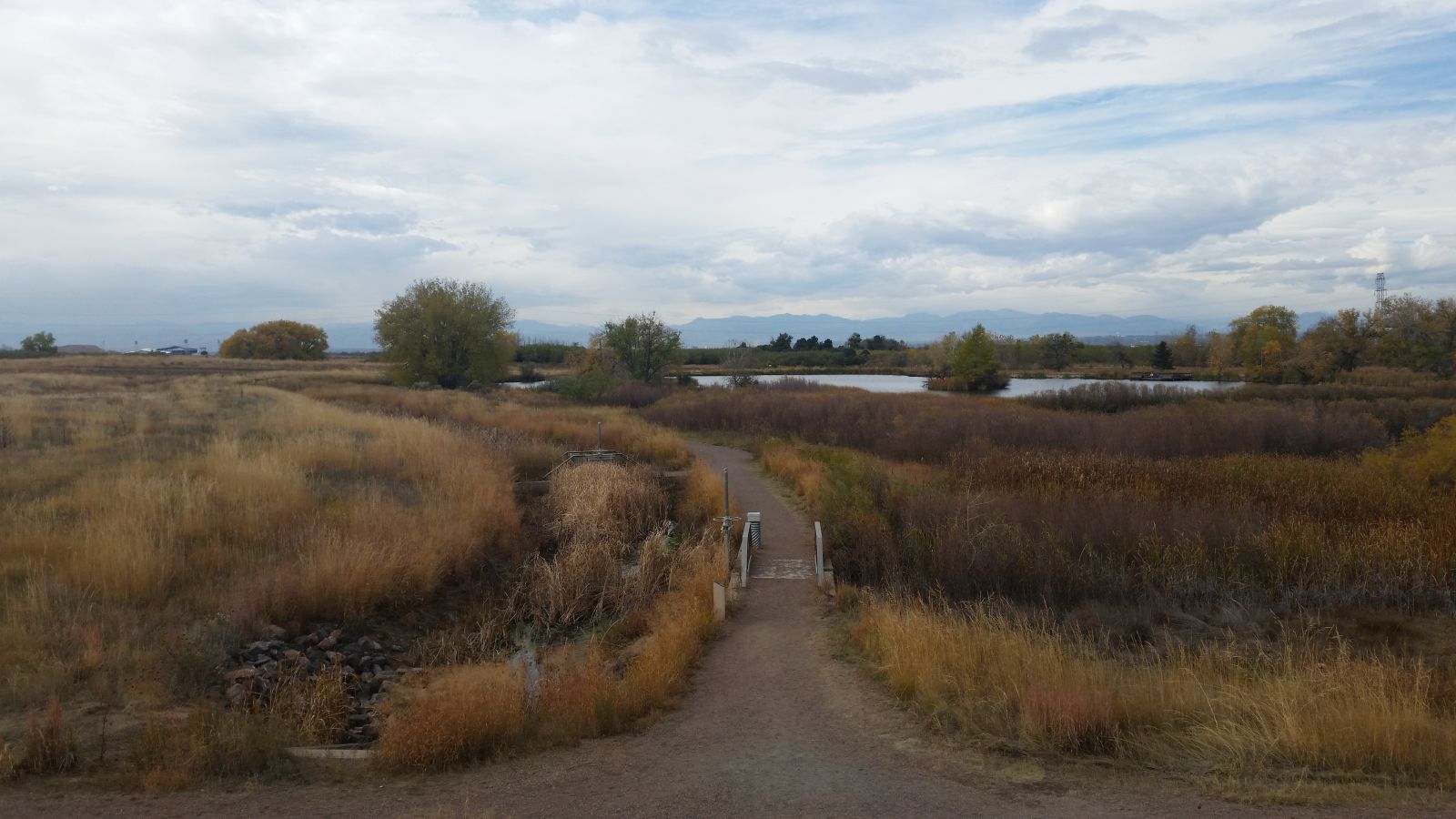 This may be the only U.S. National Park founded by a pair of bald eagles. The land lay desolate and scarred after years of industrial use, which ceased in 1982. Then, in 1986, bald eagles were found nesting in the area, which gave rise to a community effort to have the 27-square-mile parcel targeted for cleanup. The area was designated a National Wildlife Refuge, and in 1987 a major cleanup effort began, funded by the U.S. Army and Shell Oil. It took 23 years before the refuge officially opened to the public in 2011. Prairie land restoration continues across the expansive area, and today about 15,000 of acres of prairie land and lakes are home to eagles and other raptors, songbirds in migration, many varieties of ducks and geese who winter here and the prairie dogs, coyotes, deer and bison being re-established in carefully controlled numbers.
There is as much irony to the history of this place as there is to its name. Hunting grounds that were taken from Native Americans by white homesteaders, and in turn confiscated from the homesteaders by the U.S. government for the manufacture of chemical weapons, are now back in the hands of the wildlife that lived here even before man arrived.
The park is located about eight miles northeast of Denver in Commerce City, CO. The park entrance is off of Prairie Drive just east of Quebec Parkway. The fastest way to or from the airport is by way of East 56th Avenue, which connects with Pena Boulevard, the highway to the airport, a drive that takes less than 30 minutes.
Click here
for a map of the park including walks and the wildlife drive.