Costa Rica/Guanacaste: Playa Hermosa
Pura Vida
Overview
The Highlights: A quiet resort town on a scenic Pacific beach centrally located near three national parks and an international airport.
Other Places Nearby: The Pacific beaches and resort towns of the Nicoya and Papagayo peninsulas; the Arenal Volcano Region; Monteverde.
Meetings Options: Appropriate for corporate retreats, small incentive trips, reunions and destination weddings.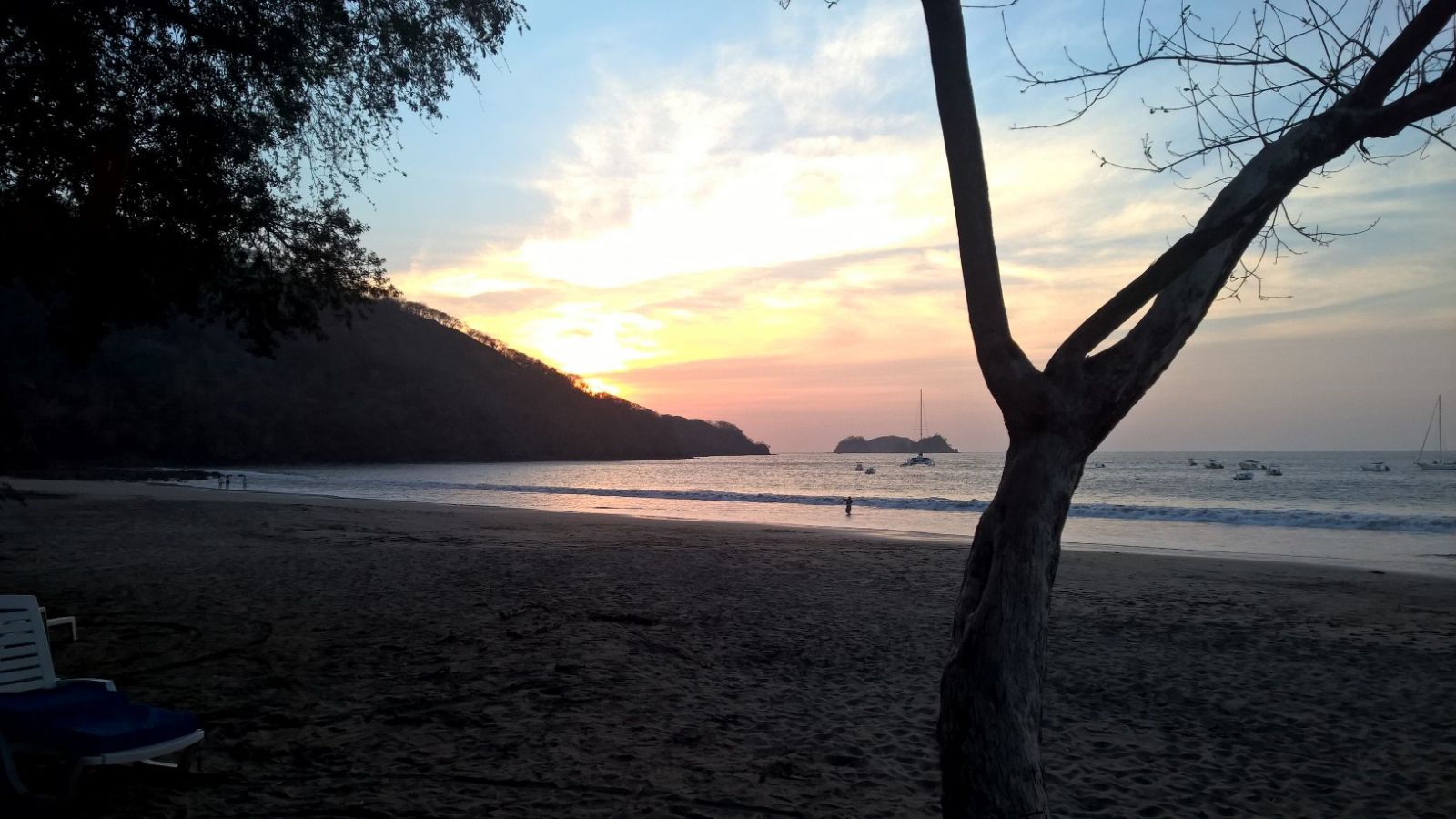 Most tourists come to Costa Rica for nature, yet its people and history are just as extraordinary. Costa Rica defies the stereotypes about violence, brutal dictatorships, extreme poverty, immigration and poor sanitation that people associate with many countries in Latin America. While travelers should practice the same precautions they would in any foreign country in terms of hygiene and personal safety, Costa Rica enjoys one of the lowest crime rates in Latin America, closest to the lowest emigration rate, consistently clean tap water, close to 98% literacy and a bracingly cheerful and friendly people proud of their culture and a way of life they call Pura Vida – literally, "pure life."
Whereas many resorts catering to North Americans in Latin America tend to be cut off from the locals, part of the charm of Playa Hermosa is that you will vacation not only with other tourists from around the world, but with locals as well – and not just those trying to sell you something. The beach resort is popular with more affluent Costa Ricans, who can be seen throughout the year on the beaches or at the hotels, but mostly during the summer, which has off-season rates catering to Costa Ricans and savvy visitors from North America and elsewhere. Even though summer is the rainy season, that still means plenty of sunshine and heat, interrupted by the daily afternoon downpours that transform the brown forests on the hills surrounding Playa Hermosa into a plush green carpet.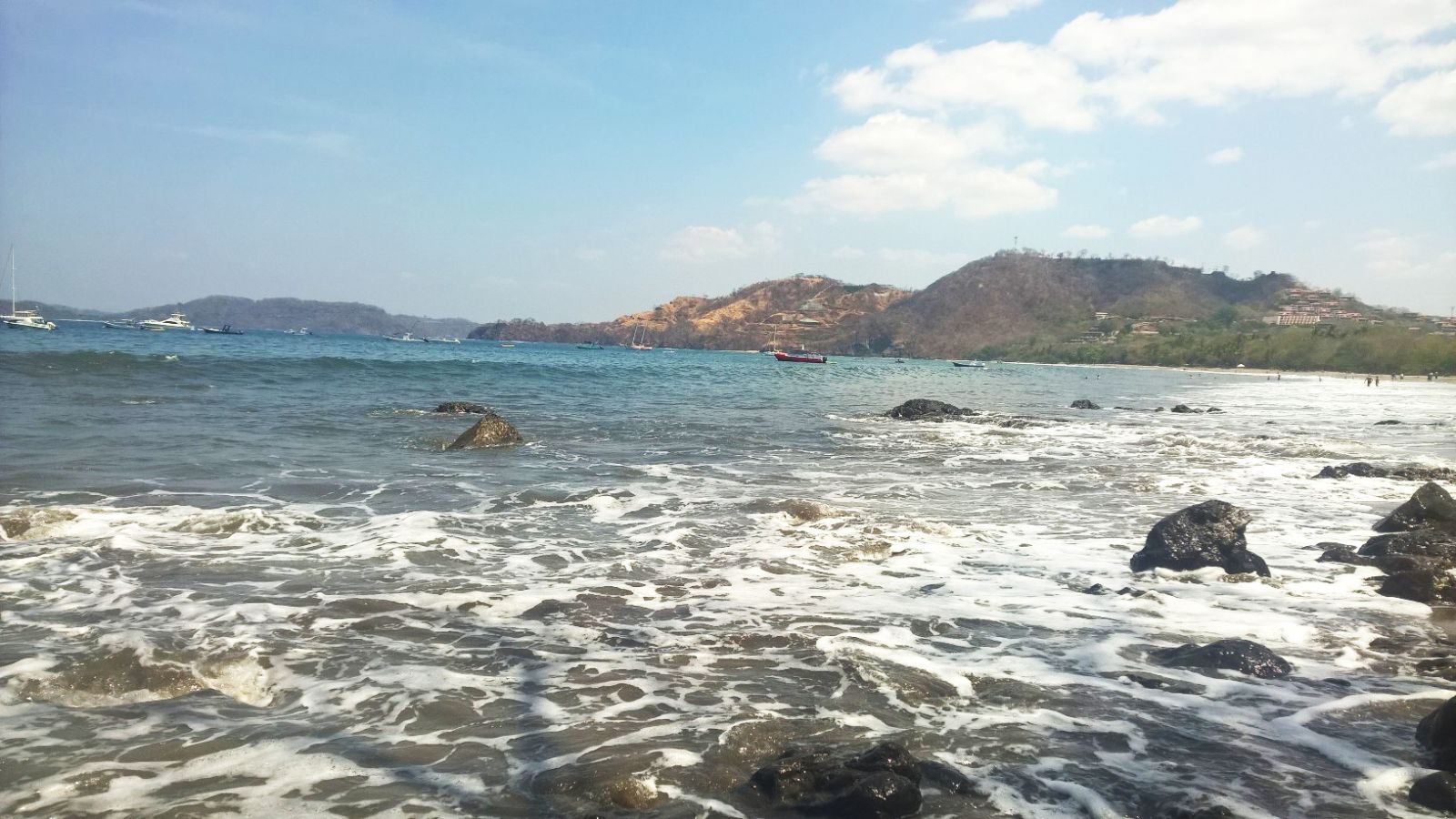 A Multi-Faceted Playground
Playa Hermosa makes for a peaceful beachside tropical escape for those coming to Costa Rica for nature but who may also want to enjoy some tropical paradise on the beach. Outdoor activities consist mostly of swimming and body-surfing, snorkeling, deep-sea fishing, jet-skiing, or just hanging out at or walking along the beach. Located a half hour drive from the Daniel Oduber International Airport near the city of Liberia in the country's northwest, Playa Hermosa offers beauty, low-key development and a crescent beach with waves often good enough for body-surfing but gentle enough for the kids. Due to its relative proximity to so many special places, one can use Playa Hermosa as a base for an entire vacation, or simply as a place to relax before or after exploring the forests and countryside of Costa Rica. It's also an opportunity to slow down and experience the true sensation of Pura Vida.
The first thing you'll notice when meeting a native Costa Rican – or "Tico" as they are known locally – is that that the slightest form of friendliness and respect usually elicits a surprising level of cheerfulness and familiarity. Some skeptics might assume this leads up to some attempt to be sold something, and of course in tourism areas this can be the case, but as one adds up multiple encounters with locals (and even the police) after a road trip through this country, the feeling can be summarized in two words: laid back.
You'll quickly find that "Pura Vida" is used liberally as a greeting or farewell and reflects a general wish for well-being and joy. Ticos are often quick to laugh and share reflections about the circumstances around them. One soon learns that Ticos generally have large extended families with several generations often living nearby or doing business with each other. Even when living in different parts of the country, Tico families often vacation together, and those with higher incomes will gather at places such as Playa Hermosa.
Even though the concept of Pura Vida infuses everything in Costa Rica, there is still a pronounced third-world feel to the place; the towns are often packed with a colorful cacophony of shops and rambling low buildings with pot-holed roads and ringed by communities of small homes that in some cases are little more than shanties. On the other hand, the countryside is surprisingly clean and well-manicured. Most homes are tiny by North American or European standards, but patios and floors are often impeccably mopped and surrounding lawns and gardens carefully maintained. Despite the tropical climate, one sees few air conditioners outside urban and tourist areas. Some Ticos who clearly have the means to air condition their homes will tell you it's not because of the cost; they prefer the night-time breezes and the song of the forest over the noise of the AC.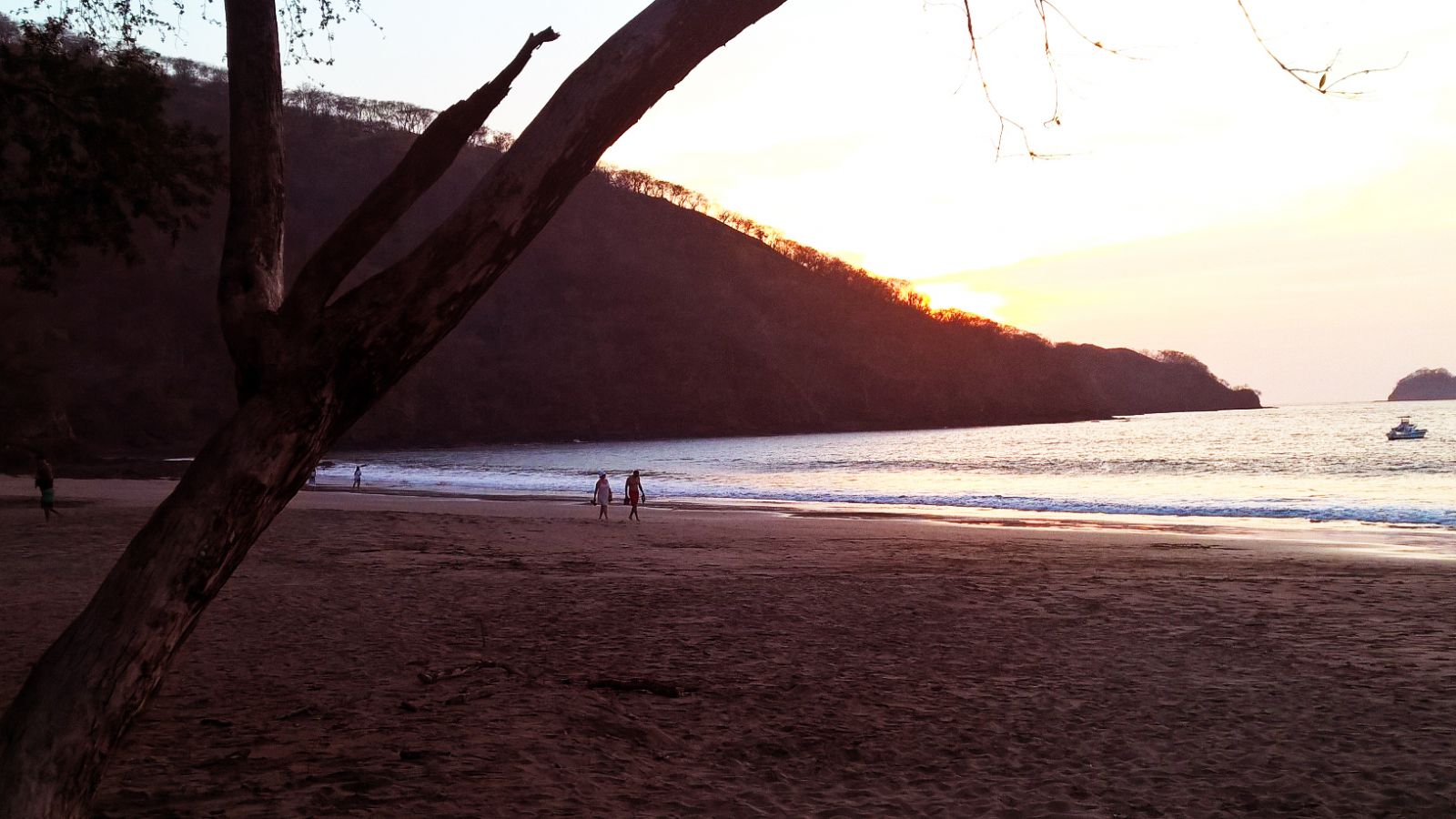 More Teachers than Police
Whether a coincidence or a reflection of the Ticos themselves, Costa Rica has had surprisingly little strife in the time since Columbus first visited the place more than 500 years ago. Perhaps confused by an early gift of gold by some indigenous people, the Spanish named it Costa Rica, or "Rich Coast," but gold was never found here in great quantity. The small numbers of indigenous people who inhabited this area fled to the mountains rather than serve as slaves, and while the Spaniards eventually became the dominant inhabitants of the place (and most Ticos are of Spanish descent), this country never experienced the severe oppression and resulting conflicts of other places in this part of the world. Of course, it didn't hurt to be far from leading Spanish commercial or government centers.
Having gained its independence in the 1830s, Costa Rica established a democracy in 1868. With a relatively small population, extensive arable land and excellent conditions for growing crops and raising cattle, the country has experienced only two short wars. In the first, the people rallied to crush an incursion by William Walker, an American raider in the 1850s who tried to create a dictatorship in the region based on a slave economy. The worst blood-letting occurred in 1948, when a civil war broke out over a contested election. Ironically, the leader who was ousted after four months of war and the loss of about 2,000 lives later became a popular president. The insurgents lived up to their word to re-establish the democracy and extended the reforms of the prior president so that today all Costa Ricans have access to virtually free health care, education and social security for retirement. There is no army, and there are reportedly more teachers than law enforcement personnel. The U.S. largely stayed out of the civil war, which probably helps explain why Ticos have generally good feelings about the U.S. While American companies have ownership in some local plantations, land ownership in Costa Rica is more equitable than in neighboring countries, further contributing to the general well-being and lack of hostility toward the U.S. and other major powers, including the Chinese, whose businesses and investments have helped create a growing middle class.