USA/Mid-Atlantic : Goshen NY
The Home of Horse Racing in the US
Overview
Just under 60 miles from New York City sits Goshen, a scenic town little known but to lovers of harness racing. Easily accessible by train or car, it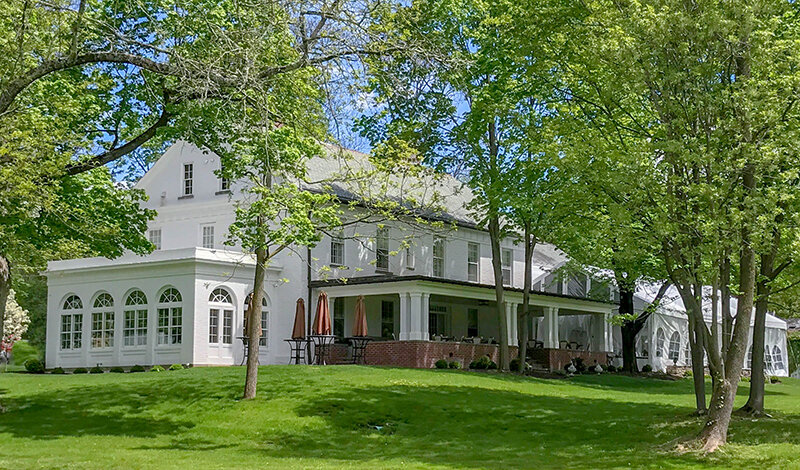 provides an ideal setting for small corporate retreats, weddings and reunions, or small group or individual incentive trips. It is so near New York City that it can be used for one-day events or easily two-day or more retreats or collaborative meetings.

While the region has day-hiking and numerous attractions, it's a headliner for those who love horse racing, because it is arguably one of the birthplaces of the sport in the US, boasting the nation's first ½-mile track, built in 1838 and still in occasional use for events. It is also the place where harness racing began, with a museum dedicated to the sport.

What makes the town of Goshen possible as a destination is the Stagecoach Inn; yes, originally a stage coach inn now restored into a high-end inn and event space. It has five fine rooms with historic décor and modern comforts and amenities, a very good restaurant, spacious, shaded grounds well-suited to ceremonies, lawn games, and relaxation.

The inn is located just off Goshen's main green, which is appealingly surrounded by its historic churches and a dramatic monument atop a mass grave of those lost in the nearby Battle of Minisink during the Revolutionary War. Its restaurant offers a combination of traditional American and European-inspired offerings that were highly agreeable to our unnannouced party of four on a recent meal, well beyond anything possible at most chain hotels.