USA/West: Ute Pass, Teller County, CO
The Pass of No Return
Outdoors
Ute Pass offers a wide variety of options for outdoor lovers.
Walks and Hikes: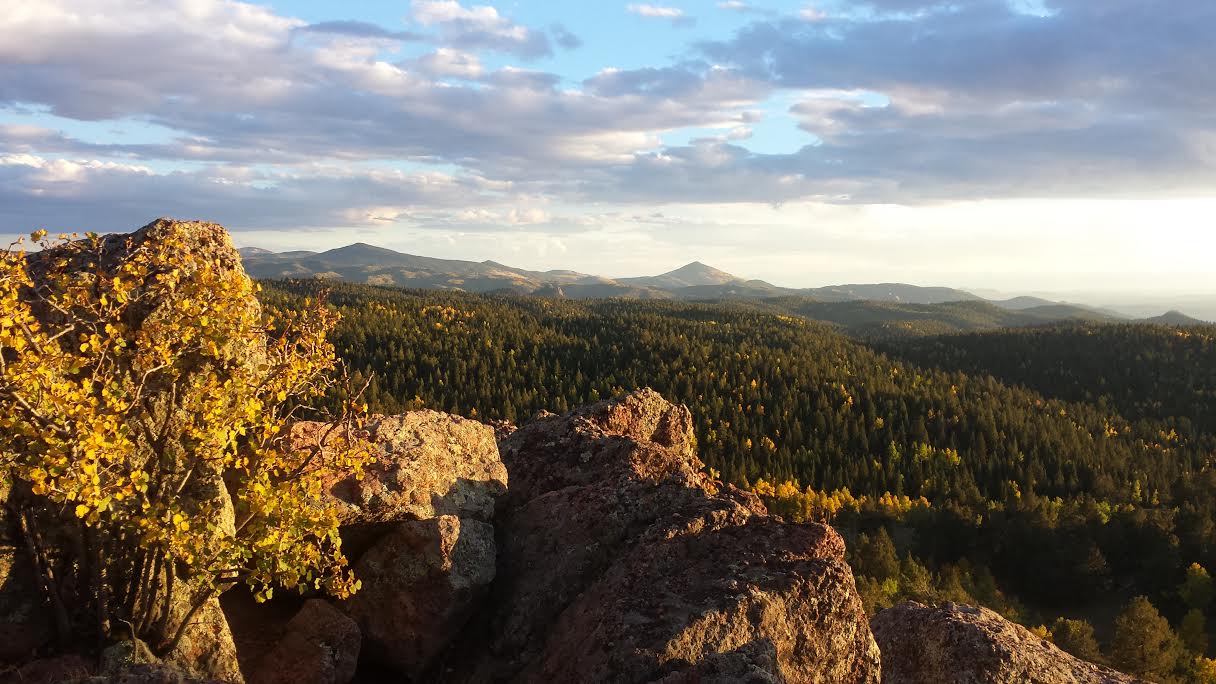 A well-developed trail network provides walks through high-mountain ponderosa pine and aspens—you're at an altitude above 9,000 feet—culminating in easily accessible Grouse Mountain Overlook. Pikes Peak stands before you, and an enormous dead prayer tree points to the mountain and a vertiginous view of the valley below and distant mountains to the south and west.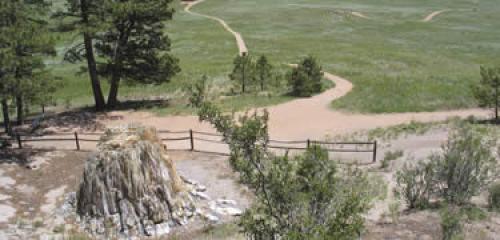 Florissant Fossil Beds National Monument
Where people 100 years ago paid to dig for fossils is now a tranquil site offering a glimpse of enormous petrified redwood trees blasted by a violent blast of volcanic dust in a nearby eruption 35 million years ago. In addition to the short and interesting Petrified Forest Loop, you can select from six generally easy trails through the meadows and ponderosa pine country, with many stunning Pikes Peak views. The park does not post a trail map on line. You can pick one up at the visitor center, and a helpful ranger or volunteer will help find the right trail for you.
The most popular outdoor spot in the area is the Garden of the Gods rock formation at the eastern base of Ute Pass, about 25 miles east of Woodland Park. While the rock formations are breathtaking, they attract many tourists, so try to arrive early on weekends and during the summer vacation season.
Maps:
Pocket Pal Trail Maps provide detailed maps for walks and hikes covering the Pikes Peak region and other areas of Colorado.
Alltrails.com has excellent free maps that provide many possibilities for people of different ability levels and interest.
General Warnings:
When planning itineraries, remember that Ute Valley is at an altitude of about 9,000 feet. Some people may be susceptible to altitude sickness, which can cause shortness of breath, dizziness or edema (retention of water.) While most people have few or easily manageable symptoms, first-time visitors should take it easy at first, drink water regularly and watch for the rare, but serious, condition of water build-up characterized by difficulty breathing. Encounters with rattlesnakes, black bear or mountain lions are rare, but watch where you are going, and follow instructions posted at trailheads. Make sure to bring plenty of water and food.
Other Outdoor Activities:
Ute Pass offers a variety of opportunities for lovers of horseback riding, whitewater rafting, fishing (especially for trout) and hunting. See the Things To Do section or inquire at your B&B.