USA/West: Boulder County, CO
A Search for Gold & Hit Records
Overview
The Highlights: A centuries-old mining town, incredible views of the Continental Divide, spectacular canyons, a slice of rock music history.
Other Places Nearby: The lively college town of Boulder, the scenic University of Colorado campus, a microbrewery Mecca, excellent dining options, rock climbing, an extensive cycling network.
Meetings & Event Options: The Gold Hill Inn can accommodate 150 people in its main dining room and front room. Options abound in Boulder.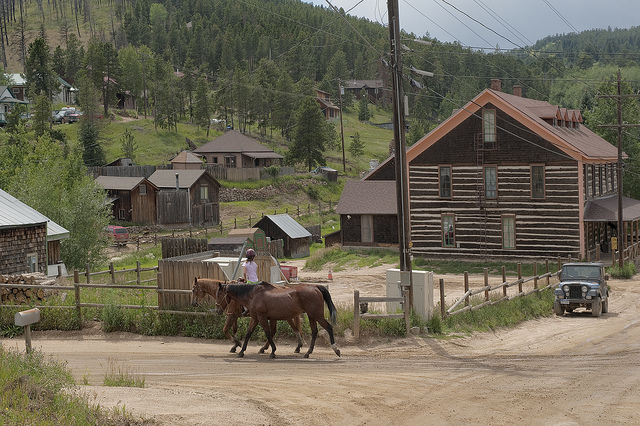 Most visitors to Colorado are unaware of Gold Hill's existence, though it's just 11 miles from Boulder, the forever-hip university city. Gold Hill residents may prefer it that way. They know their tiny mountain community, often viewed as a ghost town, is a refuge from the hustle and bustle of Boulder. They treasure Gold Hill for its solitude, pace of life, history and incredible vistas of the Continental Divide, St. Mary's Glacier and 14,259-foot Long's Peak, the tallest mountain in Rocky Mountain National Park.
To get to Gold Hill from Boulder can be a challenge for the uninitiated (see Getting Here and Outdoors). One must ascend 3,000 feet up a very steep canyon on a bumpy dirt road to arrive at the fascinating, thin-air town of 220 residents. As you walk on Gold Hill's roads and make a loop around the small mountain town, it may feel like a place where time has stood still.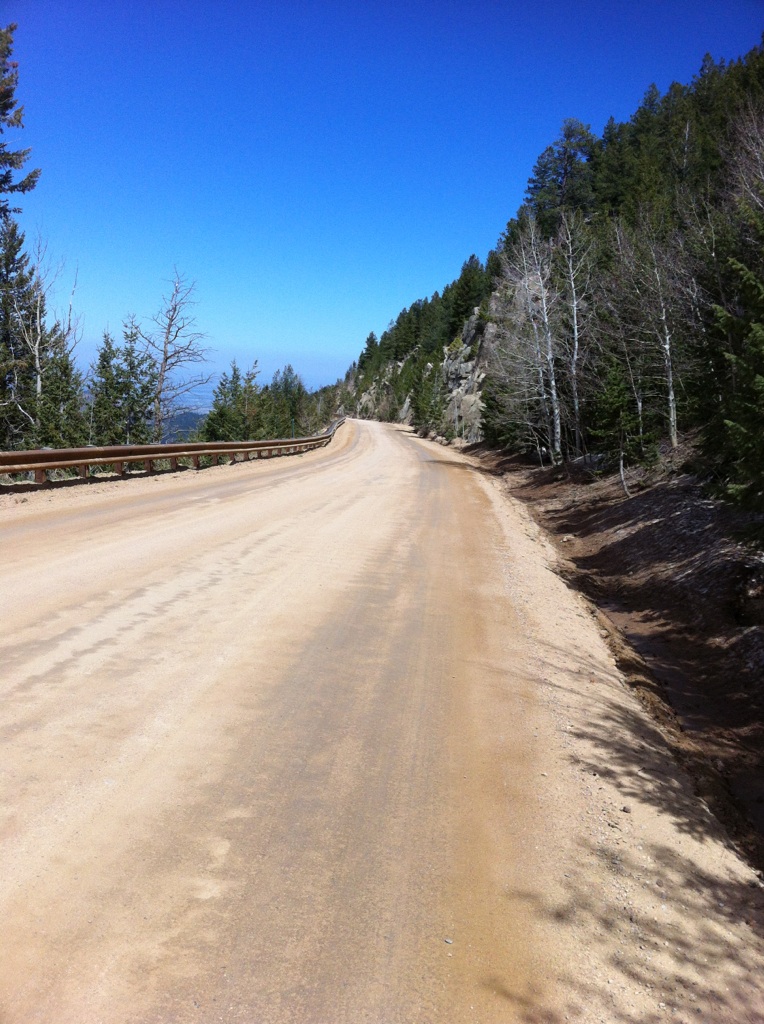 In January 1859, prospectors followed a Native American trail alongside Four Mile Creek and found gold in a small stream named Gold Run. The area was part of the Nebraska Territory, because it was 17 years before Colorado would become a state. Gold Run was the first lode of gold found in present-day Colorado, yielding about $100,000 for miners during the first year. News of the discovery spread, and Gold Hill was established higher up Four Mile Canyon on a mountainside with an elevation of 8,300 feet. Ten miles away, Boulder was founded as a supply town selling tools and goods to miners.
In 1861, when the Colorado Territory was organized, readily extractable deposits of gold were scarce, so many prospectors left for greener pastures. Gold Hill boomed again in 1872, increasing its population to about 1,000 after a rich type of tellurium—combining gold and tellurium minerals—was discovered. The town grew to 50 buildings, including a luxurious, three-story log building, the Wentworth Hotel; a general store; a school; a post office, and a newspaper. Guests at the hotel, which was built to attract tourists, included renowned criminal defense lawyer Clarence Darrow and writer, essayist and humorist Eugene Field, who wrote several poems about Gold Hill.
The town's population decreased when mining declined in the early 20th Century and fell further during the Great Depression and World War II. In 1920, the post office closed, and the Wentworth Hotel became the Bluebird Lodge. You will pass it on your walking tour. The lodge was a private vacation residence for nurses, teachers and other single women from the Chicago area. A log dining hall was added in 1924.
Barbara and Frank Finn bought the lodge and the dining hall in 1962 and turned the dining hall into a rustic restaurant called the Gold Hill Inn. The properties are now run by their sons, Chris and Brian. The lodge now hosts murder mystery nights and can be rented by groups. The inn is the lively focal point of Gold Hill, offering fine dining and live music.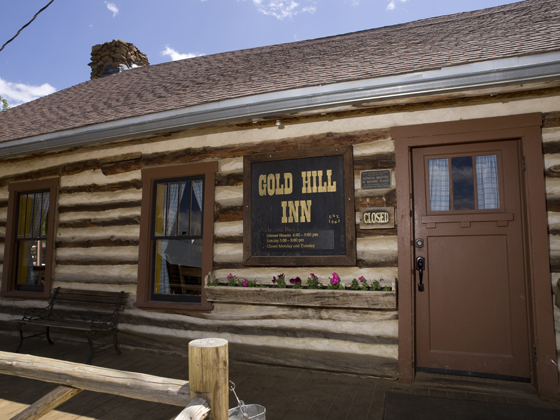 Musicians arrive at Gold Hill
Music has been an integral part of the Gold Hill Inn since the Finns bought the property in the 1960s. A volunteer jug band comprised of University of Colorado and federal government physicists played there then, and then bigger names appeared.
The Dillards, a pioneering bluegrass band, began playing regularly at the inn. Founded by brothers Rodney and Doug Dillard, the Dillards were influential in modernizing and popularizing bluegrass. They also were early country-rock pioneers and played a musical hillbilly family on the hit television show, the Andy Griffith Show. The Dillards popularity grew when they toured with the Byrds, who transformed Bob Dylan's folk songs into rock and roll songs and played a major role in the development of folk rock, psychedelic rock and country rock.
The biggest rock star who frequented the Gold Hill Inn was Stephen Stills, a founding member of Buffalo Springfield and Crosby, Stills and Nash, two groups in the Rock & Roll Hall of Fame. Stills moved to a Gold Hill cabin to get away from all the hoopla and demands after he and his mates joined with Neil Young and formed the supergroup Crosby, Stills, Nash & Young. The group became one of the first acts to perform in 50,000-seat-plus football stadiums.
Stills fell in love with the mountain beauty and the pace of life in Gold Hill. He flew into Boulder County on a Lear jet, and drove a Mercedes truck around Gold Hill. He named his publishing company Gold Hill Music and became a volunteer firefighter for the local fire department.
According to legendary Colorado rock writer G. Brown, the author of Colorado Rocks!, Stills said he moved to Gold Hill because "it was as far away as I could think of." Stills added: "Basically, nobody up on that mountain gave a shit who I was or what I did."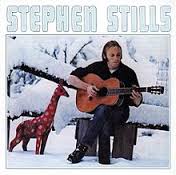 The cover of Stills' first solo album, which featured Jimi Hendrix, Eric Clapton, Cass Elliot and many other rock stars, was shot outside Stills' cabin on the night he learned that Hendrix had died. Stills grabbed an acoustic guitar and walked out into the snow for the shoot.
Many songs on Stills' second solo album, Stephen Stills 2, were written in the Colorado mountains. Inside the album, which included guest stars Eric Clapton and Jerry Garcia, is a photo of Stills sitting on a rock on a cliff pointing out at the majesty of distant mountaintops.
To get a taste of such majesty, visit one of the world's most incredible vistas above Gold Hill that's only steps away from the Sunshine Canyon road from Boulder. Just before the road descends steeply into Gold Hill, park your car off the road on the left, cross the road and walk a minute or two into the wooded area to a magnificent view over the Continental Divide. Be very careful, and only do this in the daylight, because there is a dangerous rock ledge. You will find a rock formation with a marker pointing out St. Mary's Glacier and Long's Peak.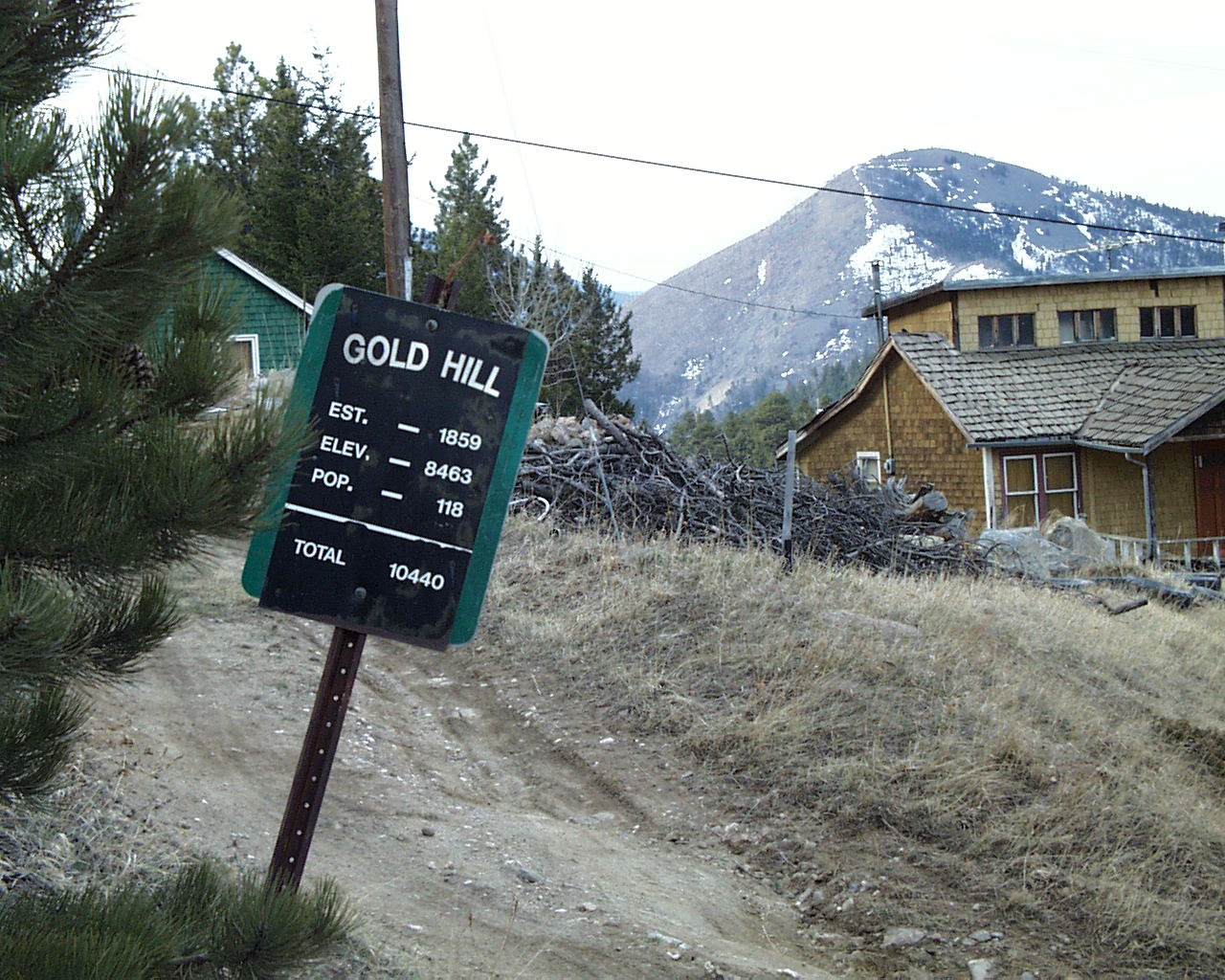 Gold Hill-inspired Masterpiece
Stephen Stills 2 was released in 1971, and, a year later, Stills joined with Chris Hillman, an original member of the Byrds and the Flying Burrito Brothers, to form a new group, Manassas. The group's self-titled first record, a double album, is a masterpiece that ranks as one of pop music's most important releases. It fuses rock and roll with bluegrass, blues, country, folk and Latin music, and features the song "Colorado."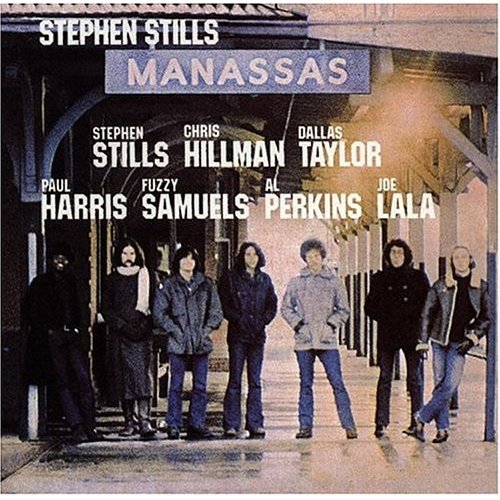 While touring with Manassas, Stills met French singer-songwriter Veronique Sanson, and they married. Their first child, Chris Stills, who would later follow in dad's footsteps as a guitarist and recording artist, was born in 1974 in a Boulder hospital.
Colorado's climate appealed to Stills. He was raised in a military family and lived in hot, humid places, including Florida, Louisiana and Central America. He disliked humidity, according to Dave Zimmer's Crosby, Stills & Nash: The Biography, and loved Colorado's natural air conditioning—dry climate and cool nights.
Stills also liked Gold Hill and Colorado because of the "down-home" people he met who didn't treat him like a celebrity. They helped him, according to Stills' comments in Zimmer's book, "sort out a few things," and brought him "back to an understanding that there is more to this life than just rock 'n' roll.
"I began to paint. I was a Rocky Mountain rescue volunteer, as well as an auxiliary fireman," said Stills, according to Crosby, Stills & Nash: The Biography.
After walking around Gold Hill and stopping at the Gold Hill Inn, drive out of town on Gold Hill Road, County Road 52, to get a feel of another famous musician associated with Gold Hill, the Eagles' guitarist, Joe Walsh. Drive past the Gold Hill firehouse on the dirt road that eventually ends at the paved Peak-to-Peak Highway, Colorado Highway 72.
After driving past a very steep mountain ledge on your left, you reach a wide field with a renovated barn (now a private home, so don't trespass) and a geodesic dome tucked against the trees. This barn was featured on the cover of Walsh's 1972 solo album, Barnstorm. Inside the album is a large photo of Billy Hill, the hill that towers above the field.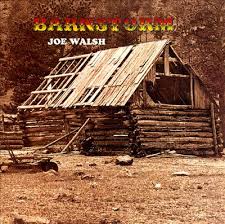 After hitting it big with the James Gang, Walsh decided to move to the Colorado mountains and start a solo career. Barnstorm was his first solo record. In 1973, Walsh released another solo record, The Smoker You Drink, The Player You Get, which included the Colorado-inspired single "Rocky Mountain Way." The album reached the Top 10 and sold more than a million copies.
Albums cut at Caribou Ranch
Continue on Gold Hill Road until it meets paved Colorado Highway 72, and turn left heading to another unique mountain town, Nederland. Before you reach Nederland, you pass on your right the site of the legendary Caribou Ranch. The property once was the site of the largest, private Arabian stud farm, and the 1966 remake of Stagecoach and three other films were shot there.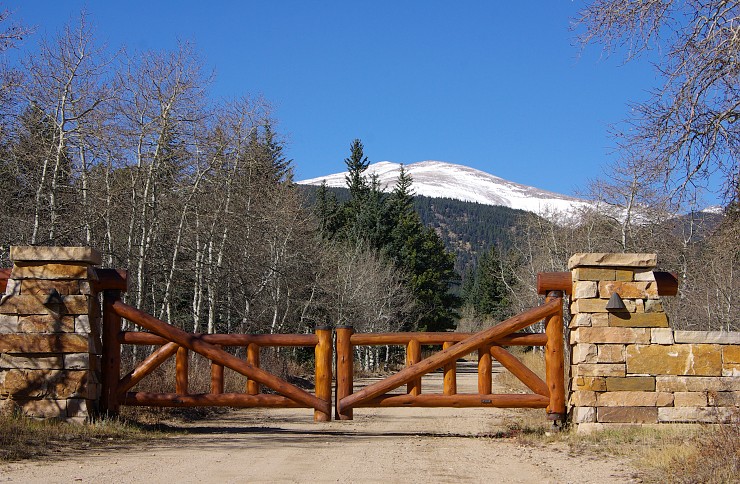 Jim Guercio, producer of the band Chicago, bought Caribou Ranch for about $1 million in 1971 and installed a recording studio two years later. It became the "in" place to cut an album and the place for famous rock stars to experience a Rocky Mountain high. Among those who recorded albums at Caribou were Michael Jackson, Elton John, the Beach Boys' Carl Wilson, Jeff Beck, Rod Stewart, Chicago, Frank Zappa, War and America.
John McEuen, a long-time member of the Nitty Gritty Dirt Band, told the Boulder Daily Camera newspaper that "it was almost too nice to record" at Caribou.
"We'd be standing around the studio asking, 'Where's the harmonica player?,'" and be told he was fishing, McEuen told the newspaper. '"What about the bass player, can you get him off that horse? Will the singer be through swimming in time to do these overdubs?'"
Caribou was hurt by the late 1970s recession and closed its doors in 1985 after its control room was destroyed by a fire from a space heater. In 2014, Guercio sold the 1,600-acre ranch to Indian Peaks Holdings, for $32.5 million. Indian Peaks, according to the Boulder Daily Camera newspaper, is "believed to be descendants of the Walton family that founded Walmart."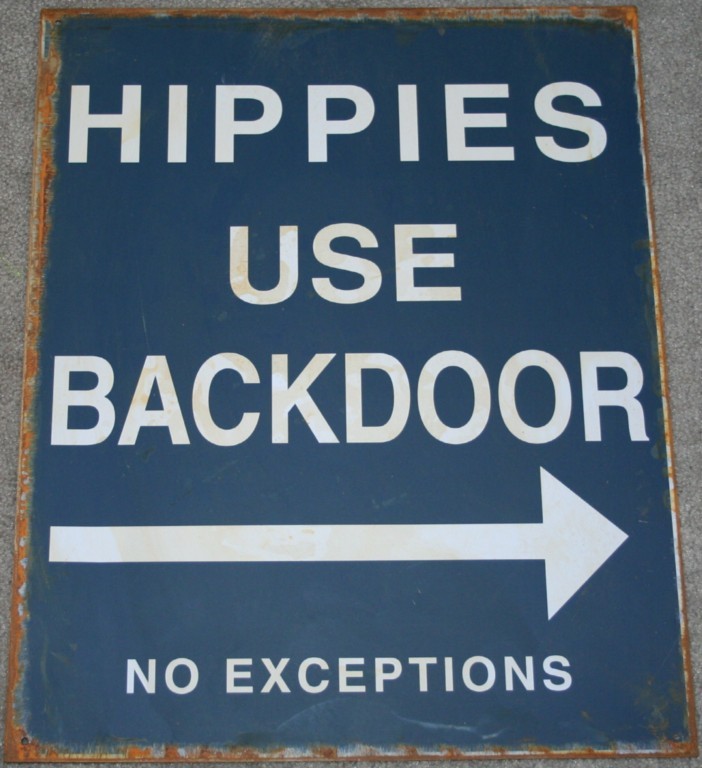 Nederland, situated atop Boulder Canyon at an elevation of 8,230 feet, was invaded in the 1960s by hippies who established a live music scene. Hillman bought a home there and later sold it to the late Dan Fogelberg. While living in Nederland, Fogelberg recorded his 1977 album, Nether Lands, one of his best albums. The album combined rock, country, folk and classical music and established Fogelberg as a major star worldwide.
Nederland was also the home of Richie Furay, the lead singer of Poco, a Colorado-based band that influenced the Eagles and many other 1970s rock bands. Furay wrote Poco's 1973 hit, "A Good Feeling To Know," while walking on a road to his house in Nederland. The song begins with the line "Colorado mountains, I can see your distant sky."
Besides Caribou, the Nederland music scene centered around the Pioneer Inn, a rough-and-tumble bar that opened in 1971 and presents live music today. Artists who stopped in to perform decades ago—often while recording at Caribou—included Fogelberg, Stills, Billy Joel, Rod Stewart, Carole King and Waylon Jennings. The Pioneer Inn's doors were always open to hippies as well as cowboys and rednecks. The Pioneer Inn states on its website today: "While other venues still had signs on their front doors stating 'NO LONGHAIRS OR UNKEMPT BEARDS ALLOWED,' the Pioneer Inn welcomed them."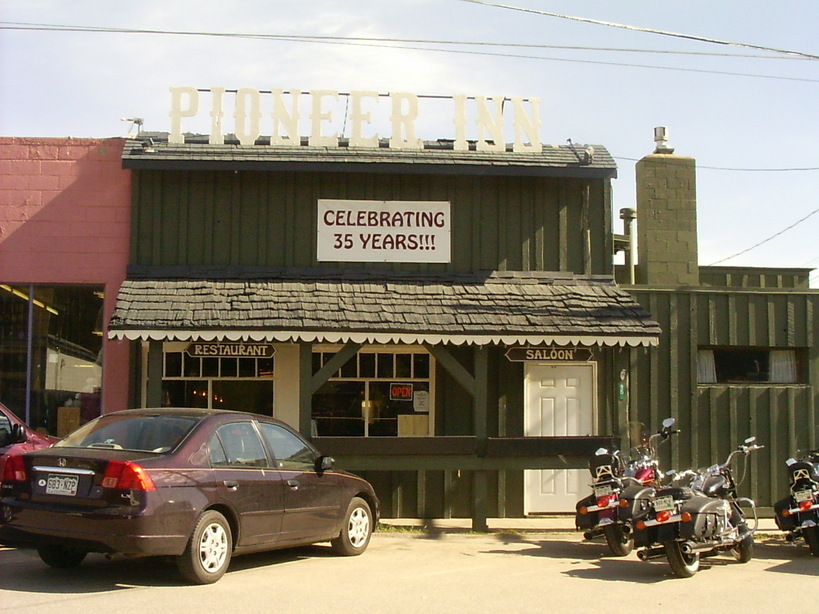 Today, Nederland has a population of more than 1,400, and, compared to the 1960s, has numerous shops and services. As you drive from the town down Boulder Canyon toward Boulder, you pass Barker Dam and Barker Reservoir, which supplies water to Boulder. Boulder Canyon intersects with Fourmile Canyon, which provides an alternate route up to Gold Hill.
Wildfire endangers Gold Hill
In 2010, Fourmile Canyon was the site of one of the worst wildfires in Colorado history. The fire burned 6,200 acres and destroyed 168 homes. More than $10 million was spent to suppress the fire, and property losses exceeded $15 million. At one point, it appeared that the fire would destroy Gold Hill. Twenty- to 30-flames raged over a Gold Hill ridge, forcing volunteer fire chief Chris Finn and his crew of volunteer firefighters to retreat. Finn said he thought it was the last time he would see Gold Hill and his beloved Gold Hill Inn, and evacuated residents said they thought their historic town would be burned to the ground. But an air tanker dropped a load of fire suppressant as the wind suddenly shifted direction, and Gold Hill was spared.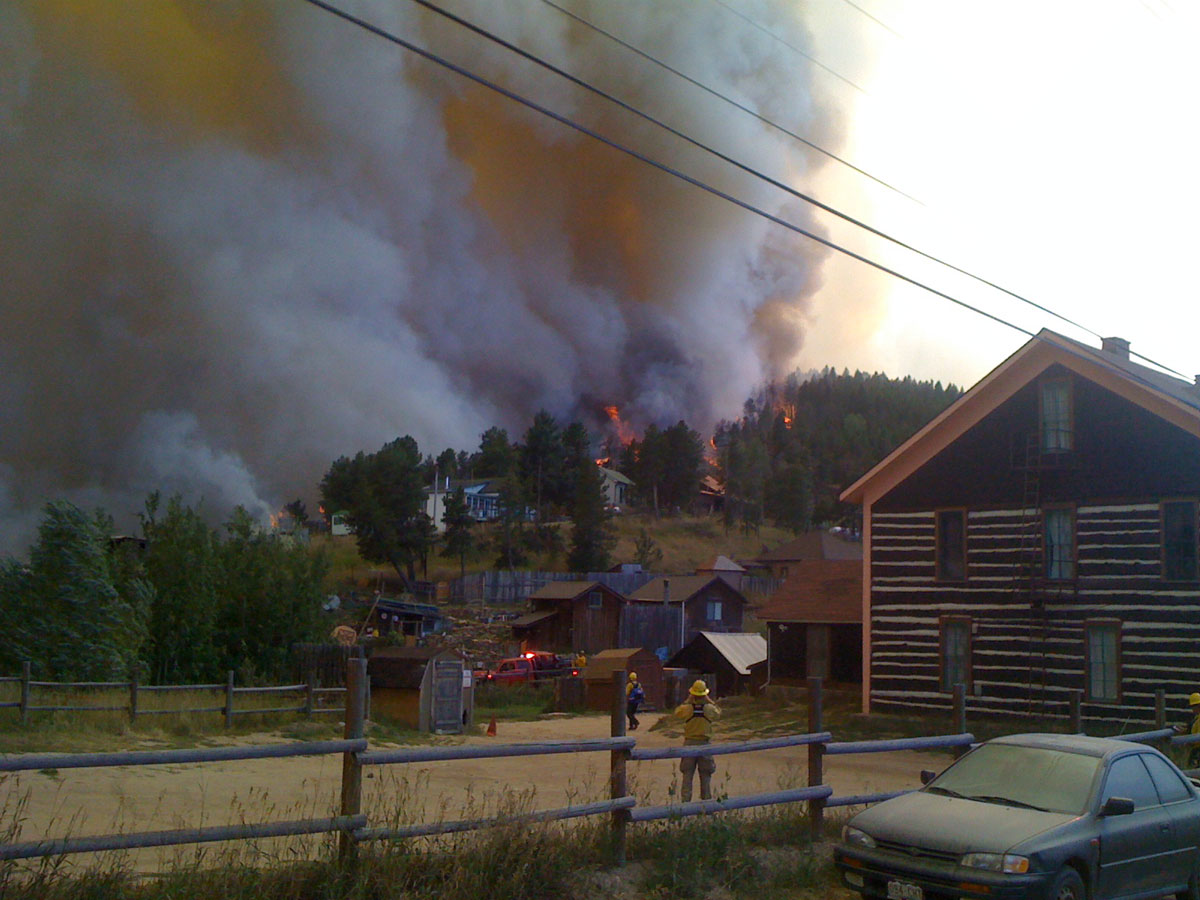 Smoke from the massive fire blackened the Boulder skies, and Boulder residents flocked to Flagstaff Mountain above the city to watch the wildfire. They weren't't aware that the wildfire may have been a harbinger of another disaster that would engulf Boulder County three years later.
From Sept. 9 through Sept. 16, 2013, more than 17 inches of rain drenched Boulder. The rains damaged and destroyed roads and buildings, and created massive mudslides, in Fourmile Canyon, which had lost so many trees in the 2010 fire and the natural flood-protection they would have offered.
Gold Run Road, where gold was first discovered beneath Gold Hill, was hit the hardest in the Fourmile Canyon area. The road was washed away, and only a canyon remained.
Other areas of Boulder County were also devastated by floods that raced down the various canyons to the west of Boulder. Sections of the city, and the University of Colorado were evacuated. Much of Lyons, a town north of Boulder, became a huge swimming pool, and other communities in the mountains and on the plains were ravaged.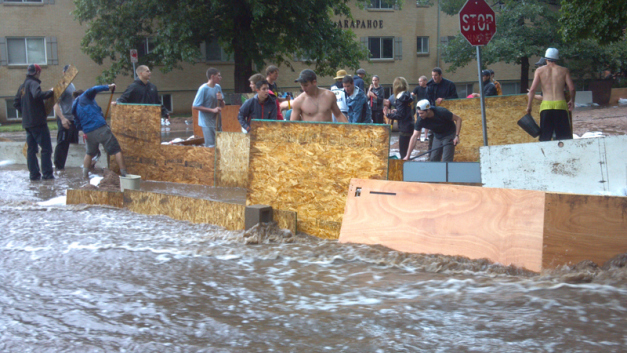 President Barack Obama declared Boulder County a disaster area. Four people were killed, 345 homes were destroyed and 557 homes were damaged. More than 1,100 people had to be evacuated by air, and about 150 miles of county roads were damaged.
The new home of Boulder resident Sam Sussman, whose family lost their Sugarloaf Mountain home in the 2010 fire, was one of many hit by the floodwaters. His neighbors came to assist, moving fallen trees, cutting fences, digging holes and redirecting the waters.
"I've learned if you're gonna be in a disaster, you want to be in Boulder, Colorado, because you find out that people here are actually nice," Sussman told the Boulder Daily Camera.
There are numerous other stories of neighbors and strangers who heroically or generously provided assistance to others impacted by the floods. That's always been part of the spirit and beauty of Boulder where out-of-state visitors are sometimes startled by the welcoming greetings of shopkeepers and local residents.
Boulder, the starting and end point of a Short Escape to Gold Hill, has so much to offer visitors. It's a paradise for walkers, hikers, runners, cyclists, rock climbers and other outdoors enthusiasts. It's a vibrant university city in a beautiful, dramatic setting at the base of the Rocky Mountains.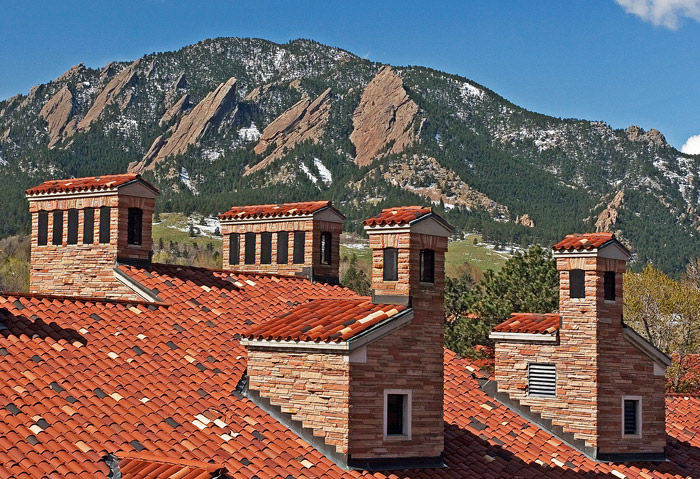 Craft Brews Arrive
Boulder was home to Colorado's first microbrewery, Boulder Beer, which began brewing in 1979 and helped launch a craft beer craze that has spread throughout the state. There are at least 15 breweries in Boulder and several others in neighboring towns. With 217 breweries, Colorado ranks third behind California and Washington in number of breweries. Boulder also is the home of distilleries, wineries and a meadery. The breweries, brew pubs and other facilities of spirits manufacturers are open for tours, tastings, meals, quaffing and people watching.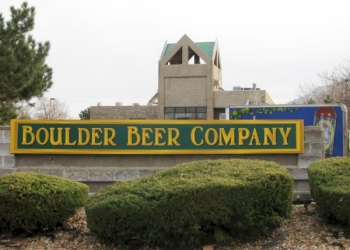 The restaurant scene is a cornucopia of choices. Bon Appetit magazine said Boulder is "America's Foodiest City" and Food & Wine magazine called the city's Pearl Street one of the "10 best foodie streets in America." Besides fine dining and seemingly every type of cuisine, Boulder has great, inexpensive sandwich, lunch and coffee shops.
Boulder's outdoor pedestrian mall, the Pearl Street Mall, is not only a central area where many of the restaurants are based but also a hub for shopping and entertainment. Musicians, jugglers and other live acts perform at the mall, and many fine shops there are sure to thin one's wallet.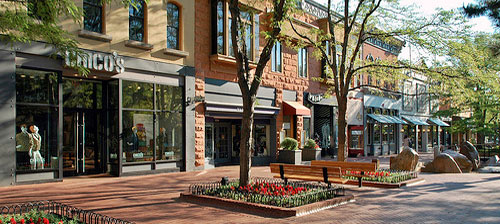 The Pearl Street area and The Hill, a neighborhood next to the University of Colorado campus, are Boulder's two main areas for nightlife and, of course, live music. The Boulder Theater is in the Pearl Street area, and the Fox Theatre, which Rolling Stone named the fourth best club in America, is on The Hill. The two theaters are owned by the same company, and they haven't forgotten the many musicians who established Colorado's musical pedigree. The theaters have hosted concerts by Stills, Furay and many Colorado musicians, including the String Cheese Incident and Rose Hill Drive, who have followed in their footsteps.