USA/New England: Old Saybrook, CT
Katharine Hepburn's Paradise
Outdoors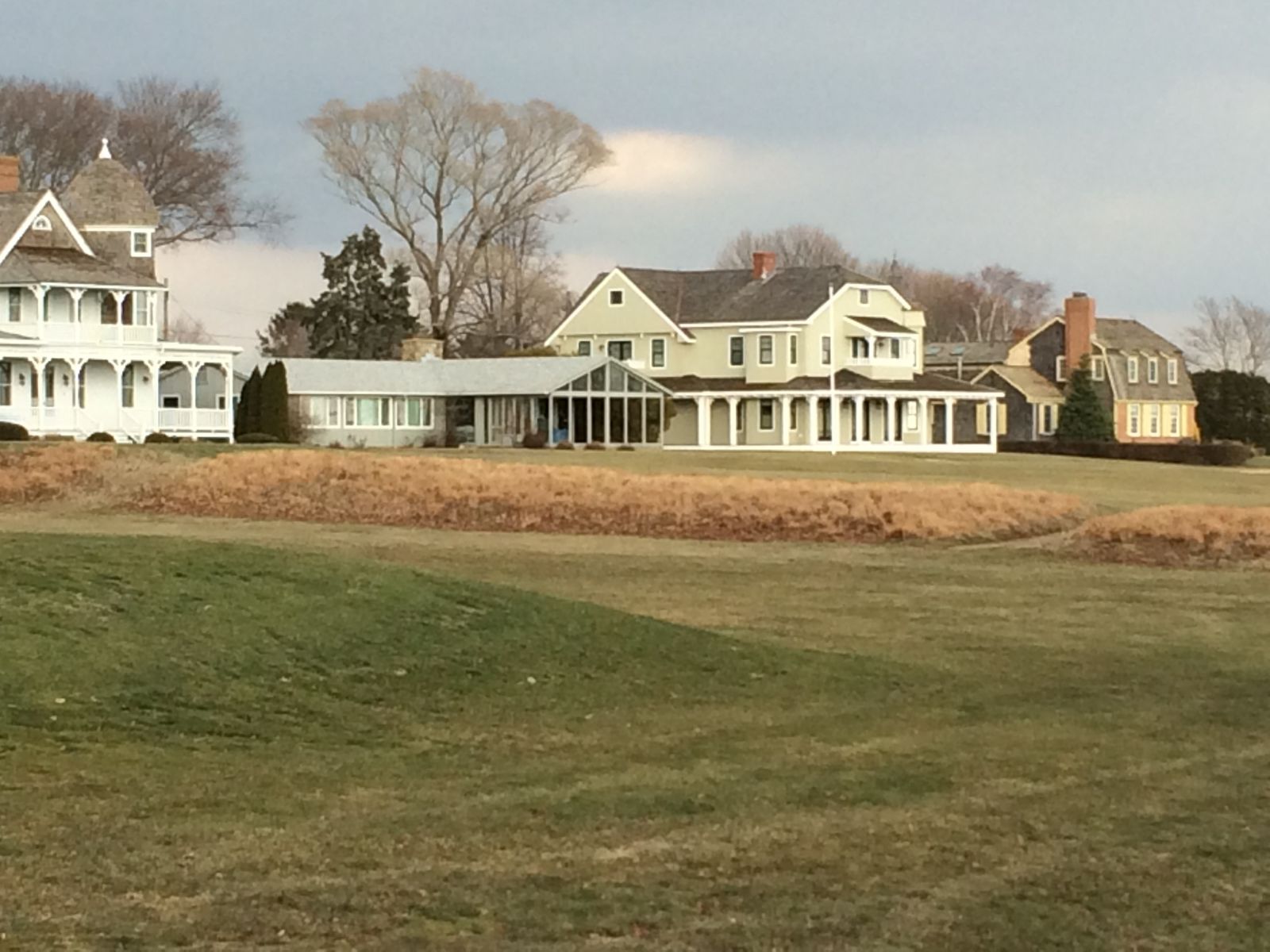 Walks and Hikes
Fenwick. This borough of Old Saybrook is an exclusive community with its own mayor. Many houses enjoy spectacular views of the Long Island Sound. The Fenwick area where Katharine Hepburn lived for many decades prohibits parking on its streets. The best way to see the area is on foot. If you desire a relatively long but easy and spectacular walk (1 1/2 miles each way), park in a public lot across the street from the Saybrook Point Inn & Spa. Walk past the inn alongside Route 154 and cross the causeway. Turn left onto Nibang Avenue, and turn right onto Fenwick Avenue. When Fenwick ends just after you pass a tennis court on your left, look to your left and notice the large house facing the water. This was Katharine Hepburn's house. Do not walk on the property. This is private land, and visitors are not welcome. Retrace your footsteps back to your car. If you are unable to walk three miles, you can shorten the walk by driving over the causeway and parking alongside Route 154 just passed Nibang Avenue.
The Preserve. After a long anti-development fight by conservationists, the state of Connecticut finalized funding in January 2015 for the purchase of The Preserve, also known as 1,000 Acres. The Preserve is the only remaining large, unprotected coastal forest between Boston and New York. It consists of 926 acres in Old Saybrook, 71 acres in Essex and four acres in Westbrook, and connects to 500 acres of existing parklands. Check The Preserve's website to determine when the area will open to the public. There will be four access points: Ingham Hill Road and Bokum Road in Old Saybrook, Ingham Hill Road in Essex and Essex Road in Westbrook.
Great Cedars, Great Cedars East, Clark Community Park trails. Maps with directions and parking areas for these trails are on the website (scroll down to the bottom) of the Old Saybrook Land Trust, a nonprofit volunteer organization that aims to preserve open space and protect the area's natural resources.
Cycling
Bicycles can be rented at Action Sports of Old Saybrook. Tandem bikes are also available.
Fishing
"If you don't catch a fish, you don't have to pay" is the slogan of Islander Sport Fishing Charters. The charter fishing outfit operates a 42-foot boat that takes customers into the Long Island Sound for striped bass, blackfish, bluefish, tuna, shark, wahoo and marlin. Sunset bird watching cruises navigate the Connecticut River where hundreds of thousand of tree swallows and bald eagles gather.
Another choice is Sea Sprite Sport Fishing Charters. It operates a 41-foot boat in pursuit of sea bass, blackfish, stripers and bluefish, primarily in sheltered waters near islands in the Long island Sound.
Golf
The Fenwick Golf Club, located at 580 Maple Ave. in Old Saybrook (860-388-3499) manages a 9-hole public course where Katharine Hepburn once played. It's a 35-par, 2,840-yard course near the Long Island Sound shoreline.