USA/Midwest: Nebraska's 'Golden Triangle'
Green Getaway
Overview
The Highlights: Omaha and Lincoln are hotbeds of Art Deco architecture and the arts, and are surrounded by vast, beautiful, rolling expanses of tall prairie grasses, trees meandering along the banks of streams, fields and farms that stretch out to and beyond the horizon.
Other Places Nearby: Nebraska City, home to Arbor Day Farm; Holy Family Shrine; Spring Creek Prairie Audubon Center.
Meetings & Event Options: Omaha and Lincoln offer an array of hotel and event options, and the Lied Lodge in Nebraska City is a unique venue with ties to the environmental movement.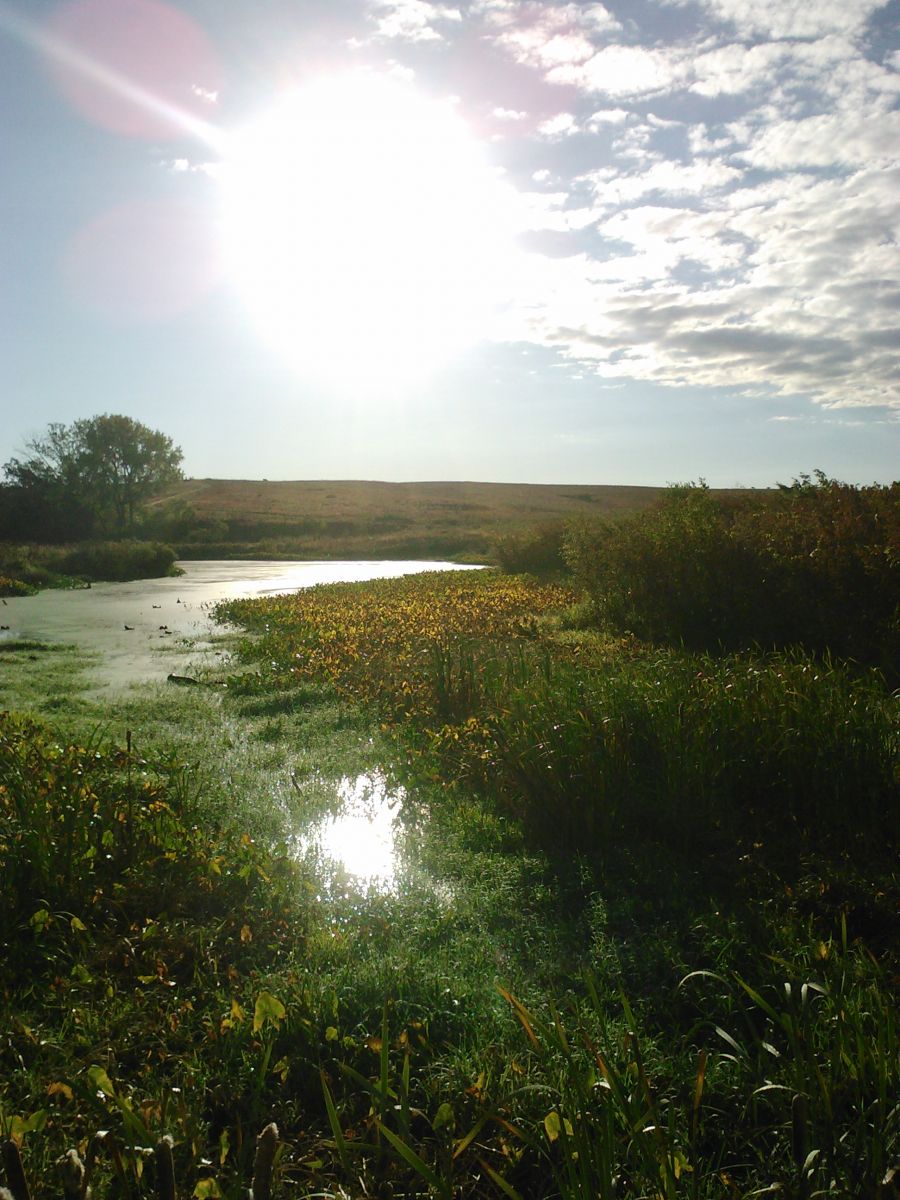 An Artistic Hotbed
Urban Oasis
Prairie Meditations
Environmental Epicenter
Like most Americans living on either coast, you may not have given much thought to Nebraska and other Great Plains destinations. If you've never had the good fortune to travel this way, to marvel at the hugeness of it all, to have the urge to pull over, get out of the car and wander off into the endless landscape that opens up west of the Mississippi in places like this, eastern Nebraska offers the ultimate green getaway in more ways than one.
The majority of people exploring this area for the first time will likely begin their journey in the city of Omaha, just across the Missouri River from Council Bluffs, Iowa. Along with Lincoln, about 60 miles southwest of Omaha, and Nebraska City, 50 miles due south, these three cities form what is known as Nebraska's Golden Triangle. This is where the Prairie begins.
An Artistic Hotbed
In juxtaposition with its natural landscape, Nebraska turns out to be something of a hotbed of Art Deco architecture, with examples scattered throughout the downtowns of Omaha, Lincoln and elsewhere. Three of the most noteworthy are Omaha's Union Station and Joslyn Art Museum, and the state capitol in Lincoln. Union Station, a 124,000-square-foot landmark building designed by Gilbert Stanley Underwood, is now home to the Durham Museum, and the Joslyn is a stunning stone monolith that houses an equally stunning collection of works from European and American artists.
And speaking of art, artists have been flocking to Omaha and Lincoln for decades, attracted by its cheap studio space and cost of living. Consequently, dozens of museums of every description and topic call this area home, as do hundreds of galleries and artists cooperatives, giving the Golden Triangle a unique cultural flavor that permeates business, leisure and life in general—a wholly unexpected side of Nebraska one rarely hears about.
Urban Oasis
With so much art and architecture to see, it's easy to forget that the real reason we're here—the reason people came and stayed, businesses were established, commerce flourished—is the stunning landscape that unspools just beyond the western edge of town. First as points along the Lewis & Clark Trail and later as an outfitter to settlers moving west along the Oregon Train and a processor and packager of all they produced—cattle, grain, oil, timber, iron—these cities flourished because of their prime location, especially once the Trans-Continental Railroad was completed in 1869, with Omaha at its eastern end.

Sometimes you don't even have to leave the city limits to immerse yourself in nature. Take Lauritzen Gardens, for example. Strolling through its miles of woodland trails and sun-drenched flower gardens, it's hard to believe this magnificent oasis is so close to downtown Omaha—it feels so wild and remote. You can opt for guided or self-guided tours, tram tours, or just wander.
Prairie Meditations
Driving west out of Omaha down I-80 toward the state capital in Lincoln, you'll pass the Holy Family Shrine just south of Gretna. You can see it from the Interstate, perched on a hill off to the right.
This unique structure is worth a close-up look, occupying a grassy knoll and looking like it sprang fully-formed from the landscape. Reaching nearly 50 feet, arching members of wood designed to resemble waves of grain frame the stone structure below, with a stream cutting through the limestone that forms the floor and foundation of the chapel. The surrounding area is all rolling fields prairie grass…amazing how quickly nature envelopes you out here.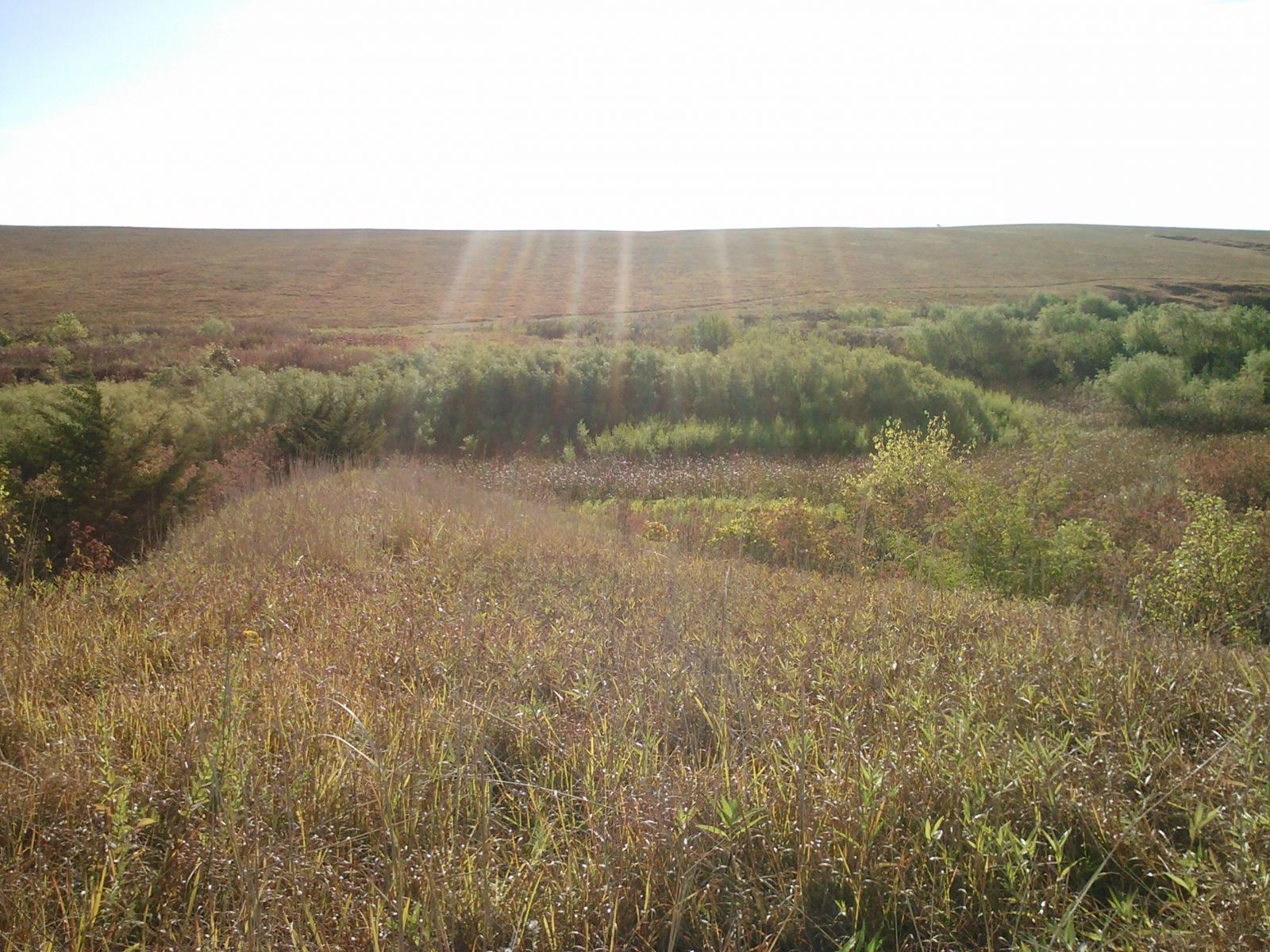 Those seeking something a bit more remote should visit the Spring Creek Prairie Audubon Center, about 20 minutes southwest of Lincoln. This 808-acre tallgrass prairie nature preserve offers miles of walking trails, nearly 650 acres of native (never plowed) tallgrass prairie, ponds and wetlands, wildflowers and grasses, a diverse assortment of birds and other wildlife, historic 19th-century wagon ruts, peaceful surroundings and beautiful scenic vistas. With nary a building in site, one really gets the feeling of being out there on the prairie and what it must have been like for 19th-century pioneers making their way west.
Offshoots of the Oregon Trail, like the Nebraska City-Fort Kearny Cutoff that winds through Spring Creek Prairie, developed as people sought more direct routes. The wagon ruts still visible here lie on the oldest of the trail's three major alignments, in an area where no human being or ox turned the soil to cultivate crops. A unique and inspiring piece of history, preserved and protected for future generations.
Environmental Epicenter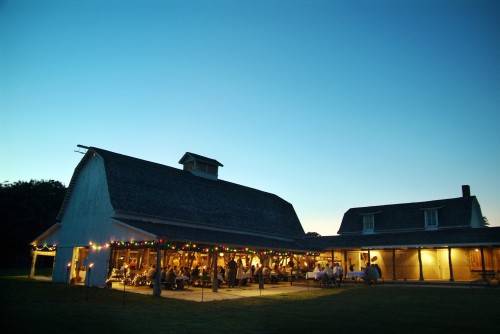 Perhaps the best example of Nebraska's historical ties to the land can be found in Nebraska City, the third point of the Golden Triangle, about an hour's drive south of Omaha along the Missouri River. Home to the Arbor Day Foundation and Arbor Day Farm, you could rightfully say this is where the environmental movement was born.
A bit of history: J. Sterling Morton came to Nebraska City in 1855 to edit the Nebraska City News. Originally from Michigan, he and his wife Caroline were lovers of nature, and on his large estate Morton indulged his fascination with trees, planting many rare varieties and heirloom apple trees. Respected as an agriculturalist, he sought to instruct people in the modern techniques of farming and forestry. He became well known in Nebraska for his political, agricultural and literary activities, and in 1872 he helped establish Arbor Day. He was later appointed the nation's first Secretary of Agriculture by President Grover Cleveland and is credited with helping Cleveland set up national forest reservations.
Today Arbor Day Farm occupies 260 acres of Morton's original estate, and the historic Morton barns that once housed the draft animals and livestock have been restored to their original appearance, serving as an education center for youth activities and a favorite site for barbecues, wedding ceremonies, receptions, and the annual Applejack festivities held each September.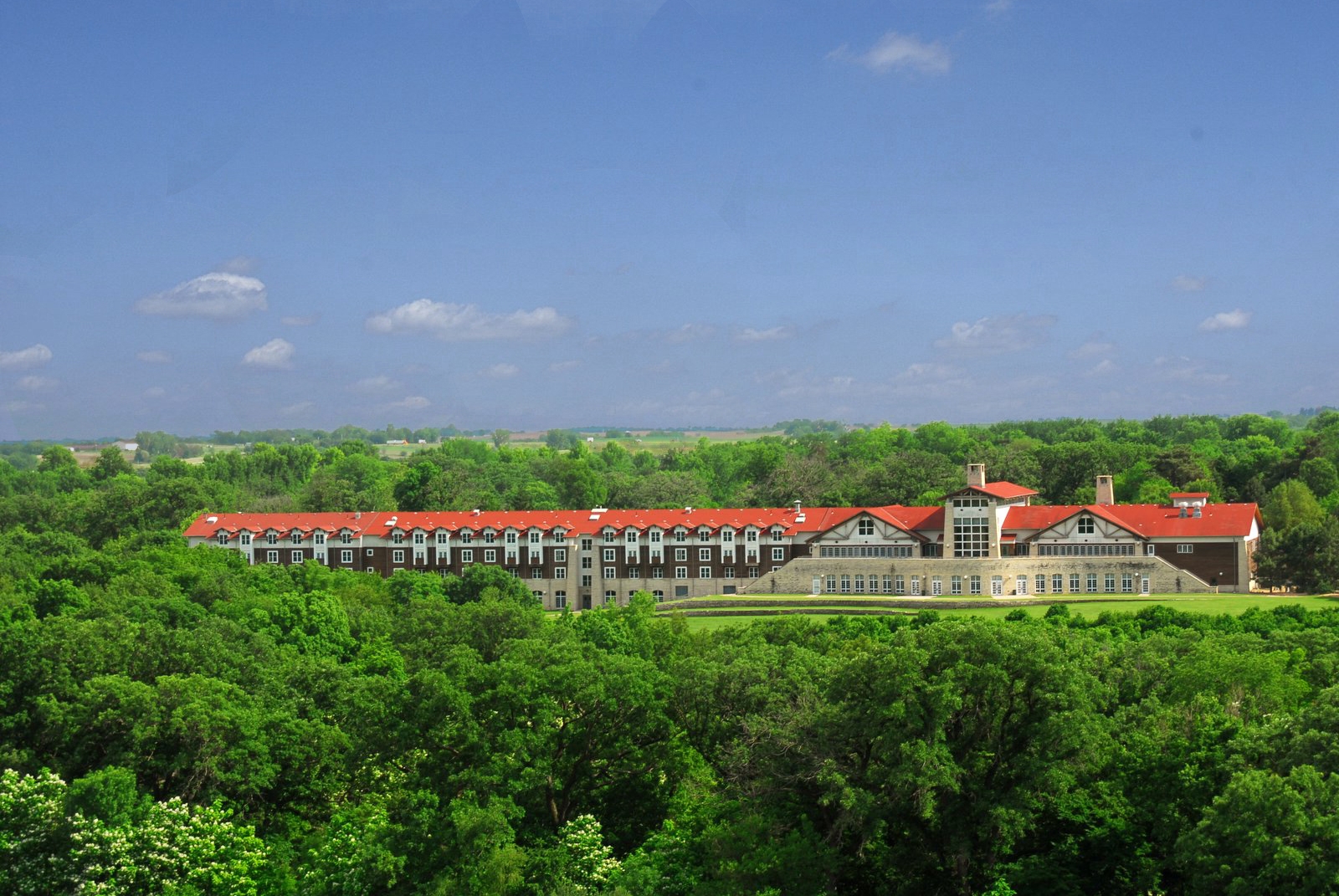 The nearby Lied Lodge & Conference Center adheres to 55 environmental tenets in areas of water conservation, recycling programs, air quality and sustainable food sources, and the property's unique bio-mass system uses wood chips made from discarded pallets to heat and cool the hotel. No CFCs are used for air conditioning, and guests can tour the Fuelwood Energy Plant adjacent to Lied Lodge for an up-close look at how the system works. Fruits, cider and a variety of vegetables grown at Arbor Day Farm are incorporated into entrees in Lied Lodge's Timber Dining Room, providing the freshest options for guests and greatly reducing the shipping miles traveled by food items. Other items, like meat and fish, are sourced locally and organic whenever possible.
Arbor Day Farm also operates the nation's second-largest hazelnut research field on nine acres of land just north of Lied Lodge & Conference Center. This unique woody perennial was developed in concert with the University of Nebraska-Lincoln, Rutgers University and Oregon State University to advance the progress of this sustainable crop and provide an easily-grown and hearty food source for people in underdeveloped nations.
Out here on The Prairie, nature and culture are one and the same. Next time, don't pass through…stop and stay.