USA/West: Crested Butte, CO
'The Town That Wouldn't Die'
Things To Do/Dining/Lodging
Clubs & Pubs
Brick Oven Pizzeria & Pub. This is the place for great draft pints from some of the country's best craft breweries. The tequila and whiskey/scotch/bourbon lists also have plenty of fine choices.
Irwin Brewing Company. This brewery opened in 2017 and brews 10 different styles of lagers and ales. It sells kegs for special events and fills growlers.
Entertainment/Performance Spaces
Center for the Arts. Some of music's most talented musicians regularly perform at this 6,000-square-foot facility that seats 215 people. National acts that have played here include Sam Bush, the Chris Robinson Brotherhood and Asleep at the Wheel. An outdoor stage is used when the weather is right.
The Crested Butte Mountain Resort presents live music performances from national acts to local musicians.
Hotels/Inns/B&Bs
Grand Lodge. Managed by Crested Butte Mountain Resort Properties, the lodge has 226 oversized hotel rooms and suites and a 9,000-square-foot conference center. There's a spa, a pool, a hot tub, a sauna and first-class service.
Crested Butte Mountain Resort Condominiums. Adjacent or a short walk to the ski slopes are numerous condo options. The mountain views from condo balconies are incredible — perfect for serving wine and cheese as the sun sets.
Elevation Hotel and Spa is conveniently located at the base of Mt. Crested Butte and has a ski-in, ski-out restaurant and bar. There are 262 spacious guest rooms and 49 suites that include balconies, granite kitchenettes and fine bedding.
The Purple Mountain Bed & Breakfast. This B&B, once a mining office, offers Old World charm and is conveniently located in downtown Crested Butte. It has several nice touches: an on-site studio spa, an outdoor hot tub, bicycles, daily craft beer tastings, a chocolate milk recovery station and a hot chocolate bar.
Museums/Cultural Spaces
Crested Butte Mountain Heritage Museum. The museum is inside Tony's Conoco building, the town's longest-running business which began as a blacksmith shop in 1883 and became a garage and hardware store before closing in 1996. Some items on display are the ones that were for sale at Tony's Conoco, and there are informative books about the area's history.
Restaurants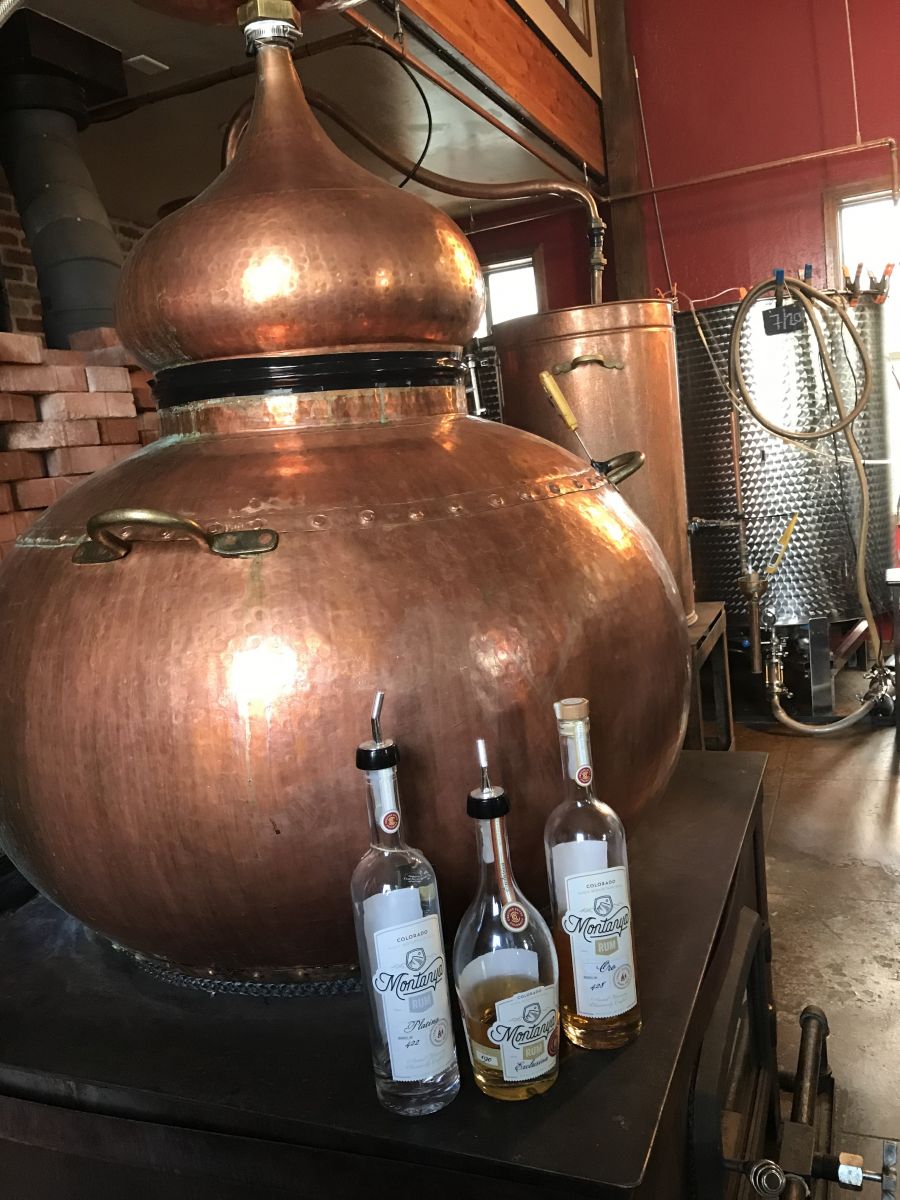 For such a small town, there's a wide variety of tasty restaurant options.
Montanya Distillers, which says its Colorado's only distillery exclusively devoted to rum, is far more than a liquor joint. It crafts unique rum cocktails, takes creative menu chances that deliver and schedules musicians who play original music.
Sherpa Cafe. Nepalese, Tibetan and Indian cuisine is served at this casual eatery with tasty fare. Sherpa Stew consists of lamb, chicken, flour dumplings and vegetables, and Thukpa is spicy Tibetan noodle soup with chicken or vegetables.
Elk Ave Prime. A high-end restaurant that's universally loved offers $45-$64 steaks. For non-steak diners, there are plentyof other choices, including duck, ahi tuna, Colorado trout and salmon.
Tassinong Farms. Homemade meals with local produce are on the menu at this eatery which operates four hydroponic farms on site. Cheese and charcuterie boards are served as well as flatbreads, sandwiches, small plates and salads.
Garlic Mike's. The Float and Dine package is the way to go here if you are an outdoors enthusiast. You meet at a Crested Butte resort and take a three-hour float trip on the scenic Gunnison River to the Italian restaurant. The package costs $80 per person, but a $35 discount dinner voucher is provided.
Camp 4 Coffee. A line may be out the door, but persevere because the coffee is out of this world. You will also find espresso drinks, lattes and cold brew at this coffee house's two locations. Seating is very limited, so the patios come in handy when the weather is nice.
Rumors Coffee and Tea House. Two can play the coffee game in town, and Rumors offers organic coffee, many types of chai tea, loose-leaf teas, breakfast burritos and pastries.
Travel Office/Chamber of Commerce
Gunnison-Crested Butte Tourism Association. The association says "most anything you want to know about the Gunnison Valley" is contained on its website. You'll find lodging, dining, events and activity options.