USA/Midwest: Branson, MO
In the Heart of the Ozarks
Overview
The Highlights: Ozark Mountain views, award-winning fishing, live music shows of many varieties, water recreation.
Other Places Nearby: Springfield, MO; Eureka Springs, AR; Mark Twain National Forest; Wild Animal Safari, a five-mile, drive-through safari experience.
Meetings & Event Options: A good-sized convention center that has two hotels within walking distance. A few one-stop-shop properties for medium-sized groups and numerous outdoor team-building activities.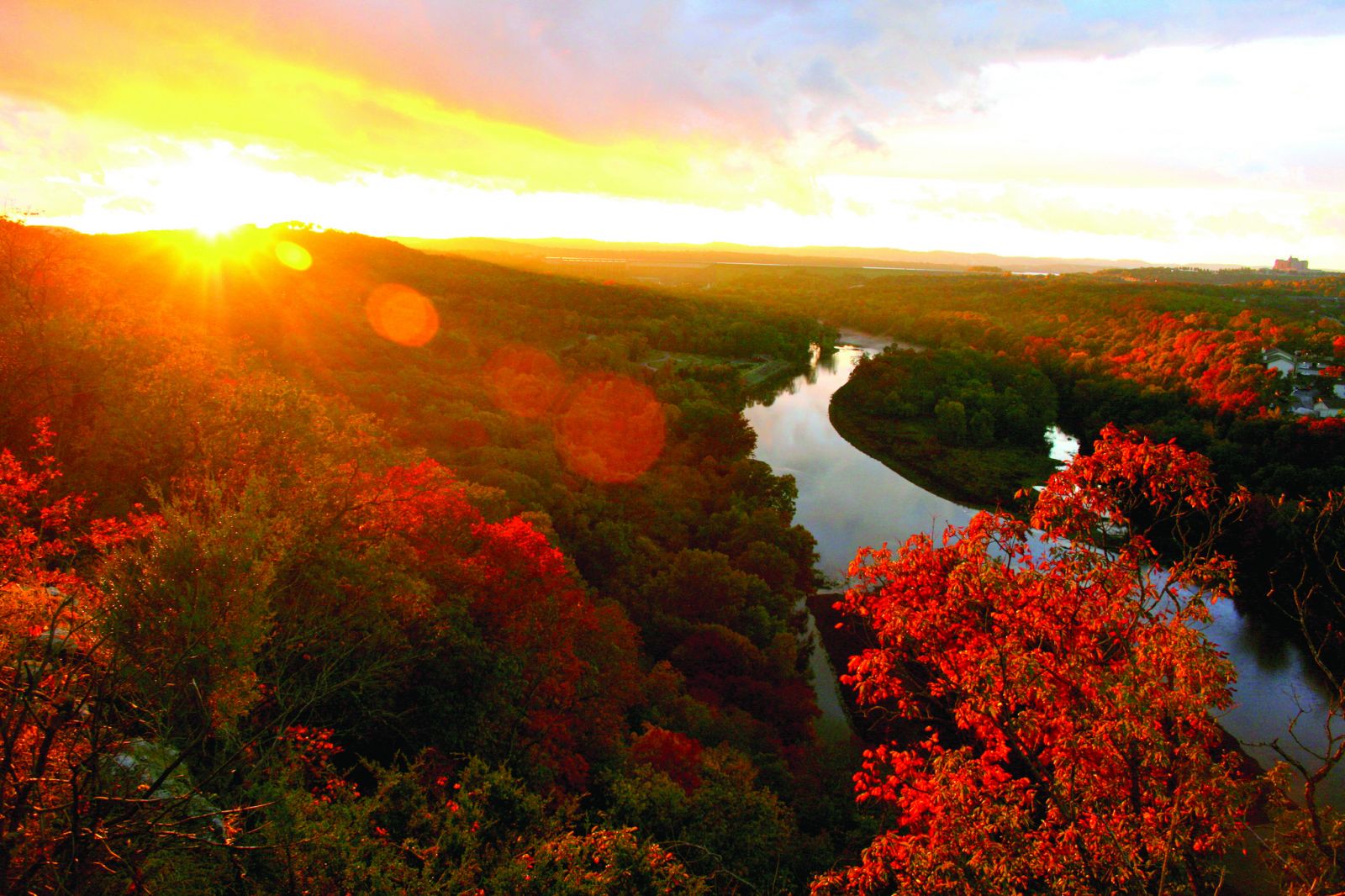 In the heart of the Ozark Mountains you'll find the city of Branson, Missouri. A city of juxtaposition, where music lovers can come to shows, thrill seekers can visit Silver Dollar City and outdoor lovers can kayak, bike and explore parks and lakes. In fact, the city is surrounded by three pristine lakes and numerous recreational activities.
Families were first attracted to the area because of Marvel Cave, which is beneath the property where the Silver Dollar City theme park is located today. Then called Marble Cave due to the limestone walls that were thought to be marble, the cave was described by geologists in the 1860s and explored in the 1880s by thrill seekers who lowered themselves on ropes 200 feet into the main chamber. Canadian mining expert William Henry Lynch read of the cave, purchased it and traveled to the Ozarks to open the cave for public tours in 1894.
The traveling public was next drawn to Branson after the 1907 publication of The Shepherd of the Hills, a novel written by Harold Bell Wright. Readers came to the Ozarks to learn more about the lifestyle of the characters in the novel after millions of copies were sold and four movie versions were filmed.
Back then visitors came by train, disembarking at Hollister depot, now renovated and preserved as Hollister City Hall. The Missouri-Pacific Railroad completed the track of the White River Line through the Roark Valley in 1906, opening the area to tourism. The line also brought visitors who came to fish and swim. Built in 1913, the Ozark Beach Dam (also known as the Powersite Dam) near Forsyth created Lake Taneycomo, which became an oasis for boaters and those looking for outdoor recreation.
Outdoor Activities Abound
For today's outdoor enthusiasts, there's no shortage of fishing, boating, sailing and swimming in the city's 1,200 miles of shoreline. In fact, Table Rock Dam's completion in 1959 not only brought power to the area, spurring growth, it also put the city of Branson on the map with the creation of Table Rock Lake. The lake gained a national reputation for bass fishing and water sports, which continues today. It also pushed cold water from the bottom of Table Rock to Lake Taneycomo which changed it into one of the country's most popular trout fishing lakes.
Nature lovers will also love the beauty of Dogwood Canyon Nature Park. It's worth the small drive out of town to take in the more than 10,000 acres of natural beauty. Hike through high ridges and deep hollows covered in oak, pine and cedar. You can also trout fish or take a fly fishing lessons at the park or take in the numerous scenic waterfalls by bike. For groups, you can make reservations for segway tours as well. The canyon is expanding and undergoing extensive renovations at the end of 2015. A new Grist Mill, Welcome Center, Canyon Grill and Restaurant, education center, tree house and Little Indian Stables are all in the works, so visiting in 2016 and beyond will be a brand new experience.
For individuals or groups that might be time strapped or not as outdoor friendly, they do offer tram tours that give highlights of the park's history—including being built in 1990 by the founder of Bass Pro Shops, John L. Morris.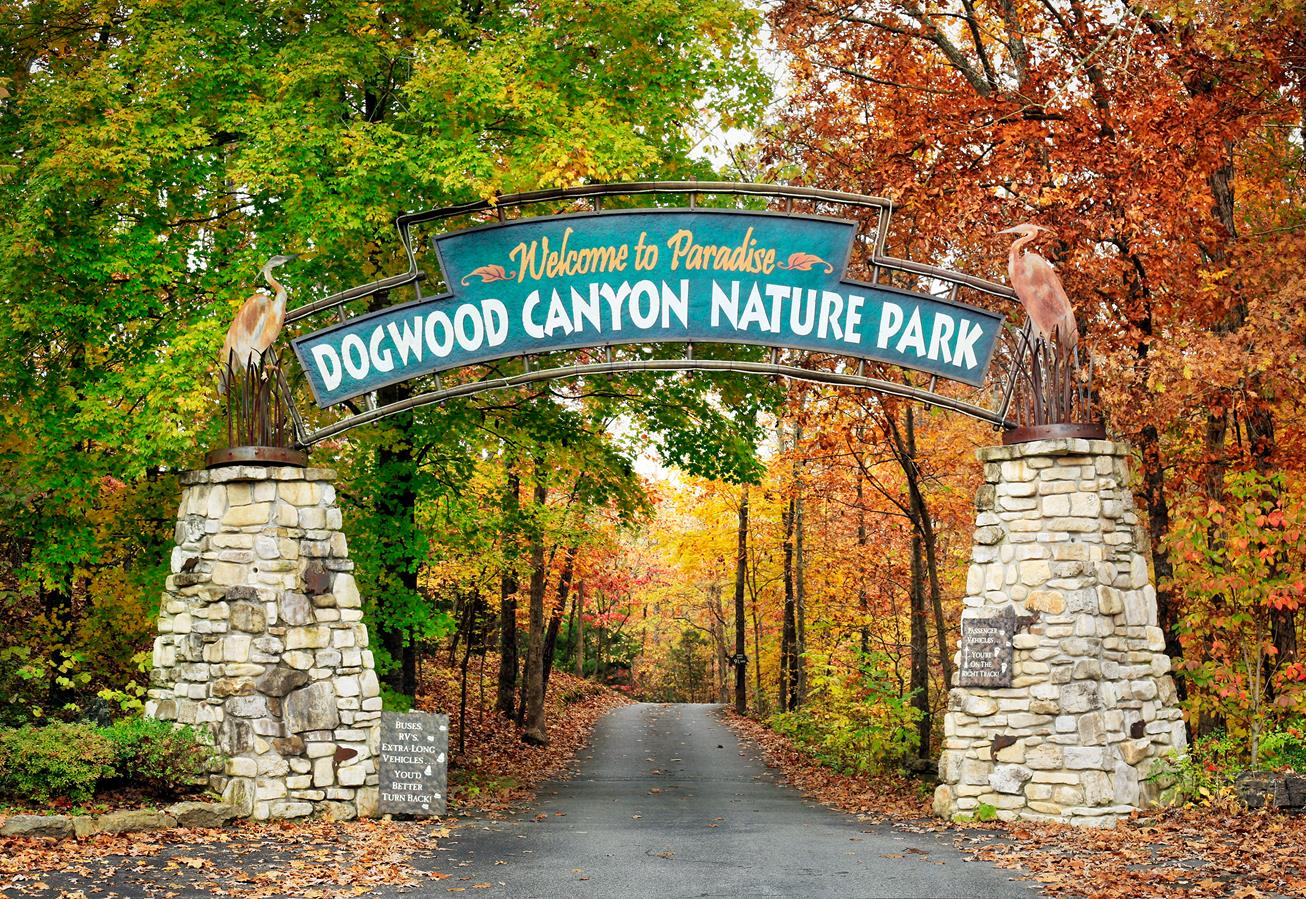 Live Music Capital of the Entire Universe
Music lovers, especially country music lovers, recognize Branson as one of the iconic meccas of live musical entertainment. One of the city's first big breaks came with Red Foley, the legendary country singer who had 38 top hits, who moved to Springfield from Nashville to host "Ozark Jubilee" in 1954.
The Mabe brothers, who called themselves the Baldknobbers, were one of the first live acts beginning in 1959, performing on a converted roller skating rink on the Lake Taneycomo waterfront in downtown Branson. In 1969, they built a theater on Highway 76, making their act the longest continuously running show.
Once proclaimed as the "Live Music Capital of the Entire Universe," the city continues that legacy with classic country, comedy and touring performances along its iconic Highway 76 and at the city's various resorts. In fact, the area offers more than 100 live shows, more than Broadway.
Although a delight for country & western music fans, there is a little something for everyone in Branson when it comes to music. Everything from opera and rock to touring Broadway acts and small family shows. Also, you can have a laugh at a comedy show or be amazed at twirling acrobats of Acrobats of China, known for their colorful costumes and daring feats.
Silver Dollar City
Silver Dollar City began as a small, old-time Ozarks village attraction atop the legendary Marvel Cave, offering visitors a steam train ride, local craft demonstrations and music. In its first year (1960), it drew 125,000 people, and its popularity continued to grow after the hit TV-series "The Beverly Hillbillies," filmed five episodes in the park.
Today Silver Dollar City boasts more than 30 rides and attractions, as well as a colony of 100 craftsmen. Go during the annual Old Time Christmas festival to view 5 million dazzling lights, 1,000 decorated Christmas Trees and craftsmen offering wares that are sure to please anyone on your gift list.
Other local amusements can be found in the form of numerous miniature golf courses and go-karts tracks as well.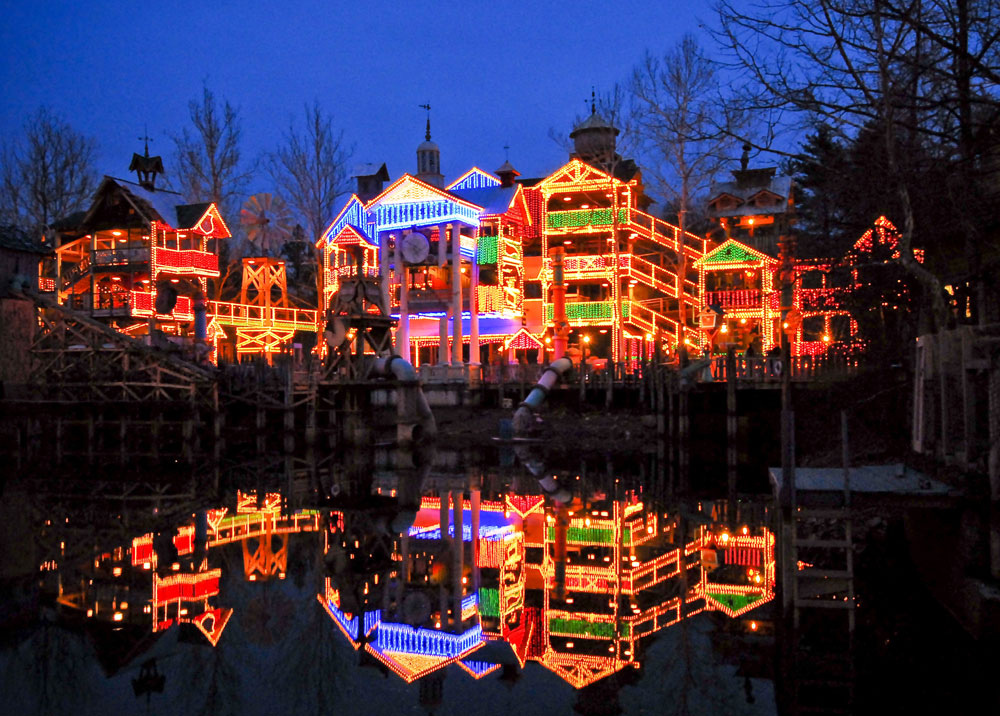 Waterfront Shopping and Attractions
For a break between shows or outdoor adventures, Branson Landing offers a riverfront view and over 100 shops and restaurants, as well as the Hilton Promenade and a $7.5 million water and fire spectacular.
For a memorable group event, book Parakeet Pete's Waterfront Zipline and zip attendees over to a deck that overlooks Lake Taneycomo and the downtown area. This is an especially breathtaking experience in Fall, as you take in the area's colorful foliage. Another memorable group option can be found at the Landing's Missouri Mountain Moonshine. This moonshine-tasting destination offers a moonshine tasting bar along with a mixologist who makes moonshine-based concoctions—and don't forget to try the delicious BBQ.