USA/Midwest: Bismarck, ND
Colorful Past and Bright Future
Outdoors
Located 13 miles south of Bismarck, Fort Abraham Lincoln State Park not only has a storied and rich history, it's also an outdoor lover's playground. It was from this spot that Lt. Col. Custer and his cavalry rode to their doomed expedition against the Sioux at Little Big Horn. The fort was also turned into an internment camp that housed German and Japanese civilians and POWs during World War II. It was the largest of its kind in the United States during the war, housing more than 4,000 people by the time it ceased operations in 1946. Today, visitors can view the On-A-Slant Indian Village that features reconstructed earth lodges depicting the lives of the Mandan Indians, who occupied the site from 1575-1781. Some of the area's best camping is also found near the fort, located in a scenic wooded area adjacent to the Heart River. For groups, cabins and 95 campsites are available, as well as two 18-foot Cheyenne-style tipis that include six cots, a small table and a fire ring.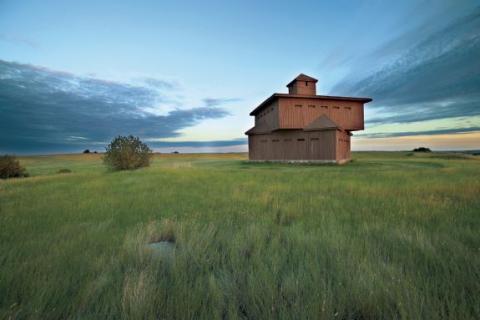 The state park also features a 6.75-mile trail system that is open to hiking, biking and horseback riding. Try the Little Soldier Loop Trail, a 1.76-mile segment that provides excellent vistas of the On-A-Slant Village, Missouri and Heart Rivers, and the city of Bismarck. If you're not inclined to try a trail, the blockhouses offer incredible views of the region after a short climb. Horseback tours are also available for an additional cost.
Although North Dakota may be better known for colder temperatures and snow, the Fall and Summer can be especially beautiful. This is a perfect time for kayaking Lake Harmon or numerous routes starting at Garrison Dam. Missouri River Kayak Rentals and Paddle on North Dakota both offer kayak rentals for a variety of tours.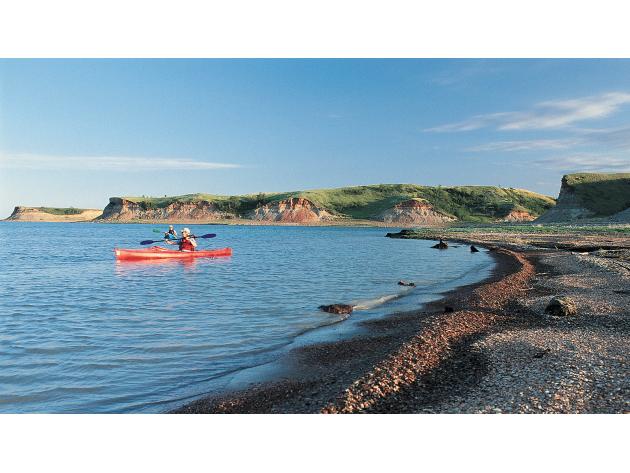 Side trip: About 133 miles west of Bismarck you'll find Theodore Roosevelt National Park. President Roosevelt came to the Dakota Territory to hunt in 1883, and his love for the landscape helped shape his conservation policies that we still benefit from today. For nature lovers, you can enjoy views of the North Dakota badlands, which Roosevelt described as "so fantastically broken in form and so bizarre in color as to seem hardly properly to belong to this earth." Enjoy the badlands and its wildlife (including bison, elk and feral horses) by foot on one of the park's 100 signed miles of trails.