France/Burgundy: Beaune
Historic Vineyards and Views
Wine Tasting
A Tasting Like No Other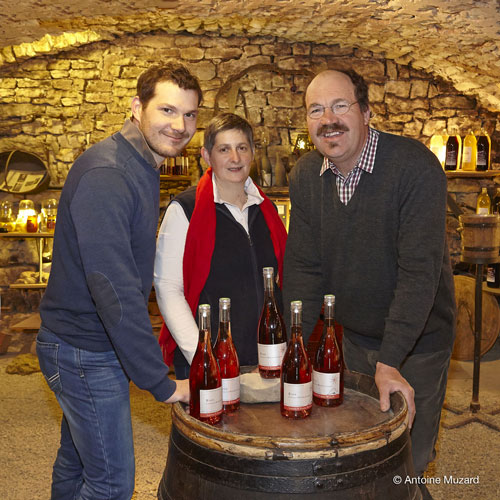 The Beaune Tourism Office provides a list of locations available for tastings along the Vineyard trail and elsewhere. Those with a car who love wine and wish to explore back country roads and villages can experience a unique tasting experience in a tiny ancient cliff-side village high up against the rugged flanks of the Cote de Beaune in a hamlet known as Orches. Here, 17 generations of the
Rocault family
have lived and produced wine. The latest generation offers tastings and sells wine and local products in an atmospheric ancient cellar. The family produces a full range of Burgundys with 15 different appellations from 36 parcels, including premier crus. Their winery, which was featured in a
New York Times travel article
, creates wines with great complexity and longevity of flavor worthy of savoring with each sip. Budget travelers can experience the magical setting overnight at the Rocault's nearby B&B, which offers clean, very low-cost rooms with private baths. Beautiful walking trails depart from the village up and down the cliff. And the owners offer vineyard tours for up to 50 people. If you plan to stop by for a tasting, have your hotel concierge call if your French isn't great, or
email them
in advance. The Rocaults will pack up the wine for you, but they do not ship.
For a less picturesque but equally authentic wine-tasting, consider
Bejot
, a major area producer of wines of all grades, located in a modern facility along the Vineyard Trail. It offers tastings in a sophisticated, contemporary setting with multi-lingual representatives on hand to serve and answer questions. Bejot offers complete shipping services, and we found that even with shipping included the wines were a bargain compared with U.S. prices. (See below for notes on taking wine back to the U.S.)
A note on carrying wines back to the U.S. While travelers have to declare more than one bottle and may have to pay a nominal duty and excise tax, the chances are good that the customs officer will simply wave you through as long as you have declared the wine. Wineries know how to package wine so that it will not break in transit. We recently brought home 15 bottles, which we had packed in two boxes by the winery that we then had shrink-wrapped at the airport into a single unit weighing less than the 51-pound luggage limit. Because we had carry-ons for our belongings, we didn't have to pay an extra luggage fee, and the customs officer waved us through. Based on a quick online price check back in the states, it appears we saved at least 33% per bottle on what is perhaps the best souvenir from our trip.