Costa Rica/Guanacaste: Monteverde
A Cloud Forest Layered With Irony
Outdoors
Whether you're into hiking, ziplining or horseback riding, nature is the reason most people come to Monteverde, despite the curious tale of its creation. The region actually offers access to the cloud forest in four different preserves, so no worries if you can't get into the Monteverde Cloud Forest Preserve itself on a busy morning.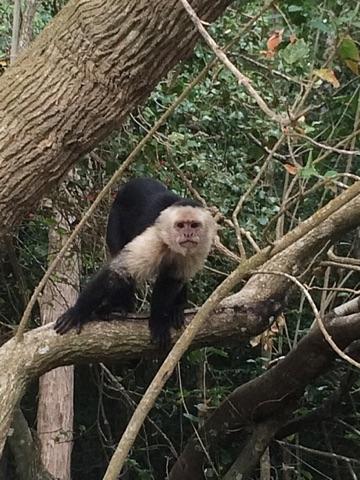 The main consideration here is whether or not to get a guide. If your goal is to actually see birds or other wildlife and gain a basic understanding of the incredibly complex inter-relationships of life in the jungle, you'll enjoy having a trained, qualified guide with high-power binoculars and a tripod, since that gives you the best chance of actually seeing one of the many exotic birds (such as the Quetzal) that live in these forests. Guides should be able to display a license and converse with you sufficiently to explain how long they have been providing guide services, etc. Our guide was Samuel Arguedas, who speaks English and can be reached at samguia@hotmail.com or 506-8397-1027; web site: www.monteverdenatureguidedtours.com.
Note: Many guides use laser pointers, which are considered potentially dangerous to animals. If this concerns you, ask the guide if he or she would mind not using it for your tour or make sure it does not go too near the animal. Similarly, you should not frequent locations that put out food to attract animals.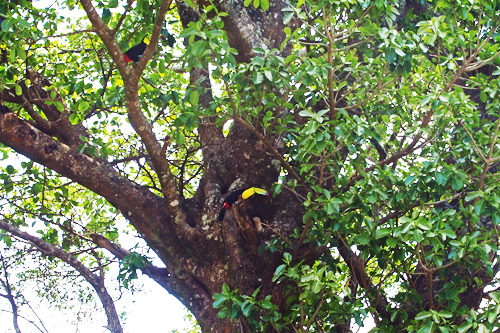 One of the main attractions in Costa Rica is the opportunity to do an after-dark tour in which one can see nocturnal animals or birds and lizards perched in the underbrush. This sounds scarier than it is, but it again requires an observant and informed guide.
Most hotels can arrange an English-speaking guide and transportation if you don't have a rental car. If you have a car, you can usually arrange to hire a guide at the park entrance.
The Monteverde Cloud Forest Reserve is the original preserve championed by George and Harriett Powell and Wolf Guindon, for whom trails were named. This park fills up quickly on peak winter days, as the number of visitors is limited. To get away from the groups, take the longer way to the Continental Divide and the overview at La Ventana. Warning: Depending on the season and time of day, the chances of actually enjoying the dramatic views of both sides of the continent are slim. Do not despair. What makes this forest unique is not the view—you can find that anywhere—it's the forest, the life within it and the magic of being in the clouds. For a moderate hike up to La Ventana, take the Wilford Guindon trail to the Chomogo trail, then on to the Roble trail to connect with the Camino trail to reach the Continental Divide and the viewpoint. Click here for a map.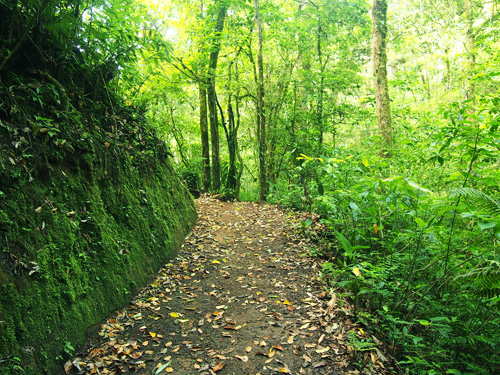 The Santa Elana Preserve offers almost as many hiking opportunities as Monteverde and is frequently less crowded, with five trails and a tower offering views of multiple volcanos on clear days. For the most solitude, follow the Cano Negro trail, which is a little over three miles and has a viewpoint on a clear date.
The Curi-Cancha Reserve is far smaller but has some more remote trails enjoyed for their solitude and the ability to see such exotic birds as the Quetzal, Bellbird, Motmot and Trogon, all of which we saw on our visit with the help of a guide.
The Ecological Sanctuary is a short drive from Santa Elana and offers trails and guides in a forest that is in part overgrowing a former banana plantation. Night tours are available as well. In addition to birdlife, this is a good place to see monkeys and, if you're a lucky, a sloth. Maps are available at the entrance.
The Children's Eternal Rainforest foundation owns several tracks of land in Costa Rica, including this small park in Monteverde, known as Bajos del Tigre. It has a number of walking options.