Costa Rica/Guanacaste: La Fortuna
A Destination Built by Fire
Outdoors
During the area's dry season in the winter, Arenal attracts busloads of tourists who crowd the streets of La Fortuna and the relatively small number of options for easily accessible day hiking in the forests around the volcano. The summer is less populated, with many hours of sunshine but reliable afternoon downpours. Throughout the year, the days are about 12 hours long, and darkness falls quickly after the sun sets.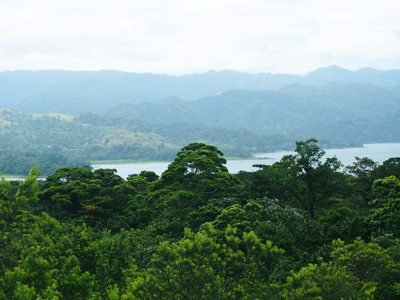 While guides are never necessary to enjoy a Short Escape, Costa Rica's incredibly rich and complex tropical rainforests filled with wildlife warrant insights from an experienced guide who will surely spot wildlife you won't. In addition, the relatively narrow dirt roads, poor signage and lack of improvements may intimidate some travelers who would prefer to be driven than rent a car and try to navigate things on their own.
Almost all local hotels will arrange for tours and guides, using the local tour operators of their choice. You can book tours directly, although there is no official tourism board, so almost all Google searches will yield tour companies presenting themselves as quasi-official tourism boards, so it's difficult to know who you're working with; tourism regulations are lax in Costa Rica by U.S. and European standards. Tripadvisor offers the most objective list of offerings. You will often find nature guides at the park entrances; you should hire either an official park guide or, if someone approaches you in the parking lot, you should ask questions about the type of animal life you can expect to see, the individual's years of experience, and request to see his or her guide license, as this is a good gauge to test the person's knowledge and ability to speak English.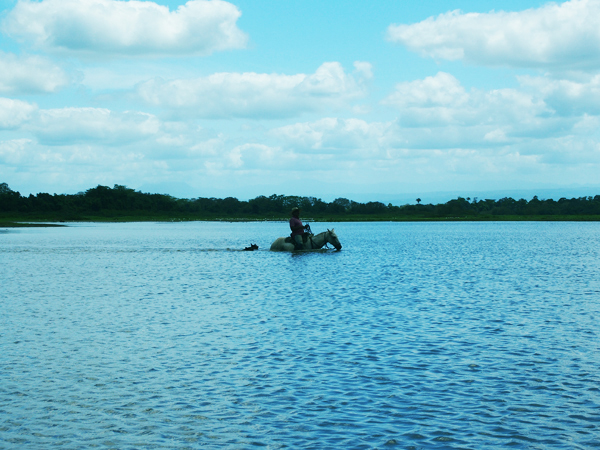 Johnny Calderon's Flow Trips offers a number of day-hiking, bird-watching, cycling, white-water rafting and other options, and will gladly customize options and/or find opportunities for people who wish to get off the beaten path, whether on foot or by raft or kayak. He can often be found through leading hotels in the area, among other reputable companies.
Day Hikes
The number of hiking opportunities in the region are surprisingly limited for the day hiker, which means most trails will be filled with people during the peak tourism season. Moreover, park entrance fees are high by U.S. standards and don't come with any explanatory pamphlets. Without a guide the visit will be beautiful, but you're likely to miss many wildlife encounters and will learn little to nothing about the extraordinary complexity of wildlife and plant life on display in these tropical rainforests.
Arenal 1968 Volcano Park. For those up for a moderately rugged 3 mi./4.5 km hike, this private park actually provides more options for hikers than the adjacent government-run Arenal National Park. You can pick up a map at the entrance. In particular, the Lava Trail 1968 offers a stunning, moderate hike through meadows, deep jungle, passing a jungle-squeezed lagoon, and then up onto an enormous hillside of lava from the explosive eruption now covered by forest. You might hear the barking call of the howler monkeys and see some wildlife, but you'll see much more if you get a guide. (For instance, we were shown a small poisonous viper coiled on the side of a tree trunk we never would have noticed on our own.)
At one viewpoint, shared with those taking a shortcut, you're rewarded by a view of the volcano, the Arenal National Park on its flanks, Lake Arenal and, weather permitting, the Continental Divide beyond. The park has a small restaurant and promotes itself as a location for destination weddings.
La Fortuna Waterfall. A popular short hike goes down to the scenic La Fortuna Waterfall, which has inviting pools in which to swim,
Cerro Chato hike. From the La Fortuna waterfall trailhead, one can hike about two hours up to the top of an extinct volcano on the flank of Arenal and then down to a beautiful lake that, while inviting, is not recommended for swimming due to presence of potentially poisonous minerals in the water. It's about one hour back down to your car. One can also continue on down the western slope to the Arenal Observatory if return transportation is arranged.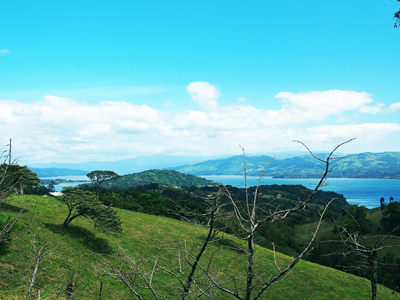 Hot Springs
Another popular attraction—almost too popular—are the hot springs on the northern flank of Arenal, where multiple entrepreneurs have set up baths in various states of natural (or not so natural) settings, depending on the crowds they cater to. For those who wish to avoid the high costs of almost every option, there are public hot springs just off the main road near the entrance to Tabacon, an exclusive resort and spa whose own beautifully manicured hot springs are open to the public for a fee. Note that these free hot springs are in the jungle near the road, with plenty of parking that attracts crowds of Ticos on weekends and on their many holidays. Of the paid options, Ecotermales offers one of the most natural settings with a good restaurant. Paradiso has baths of various temperatures arrayed a few levels up the hillside and is also low-key.
Water Sports
Lake Arenal and the region's numerous rivers provide plenty of opportunities for windsurfing, white-water rafting and kayaking. Make sure to select well-rated guides on Tripadvisor or companies recommended by a trusted hotel.
Other Activities
The Mistico Arenal Hanging Bridges Park offer some of the most elaborate of jungle canopy tours anywhere, with suspension foot-bridges towering over deep, jungled ravines and trails cut impressively through the jungled hillside. The drawback is that you will likely encounter crowds during the day during peak season, and morning and evening guided visits without the crowds are highly restricted.