Costa Rica/Guanacaste: La Fortuna
A Destination Built by Fire
Dining
La Fortuna has a number of Costa Rican restaurants proud of their nation's cuisine, as well as many options for those seeking hamburgers and other North American food, Asian options and lots of pizza, which is also popular with Costa Ricans. We have selected restaurants for groups and individual travelers that locals frequent when dining out. Traditional dishes include ceviche (marinated fish); Casado, a roasted, fried, or grilled meat served on a plate with different samplings, including a salad; potato, cassava, and/or rice and beans, and other delicacies selected by the chef; hearty soups; and barbecued meats. The Costa Ricans produce excellent quality beef, pork and chicken, and most fish comes from the nearby Pacific or freshwater lakes or farms.
Don Rufino's offers the opportunity to taste Costa Rican food in a more upscale, comfortable environment. It is located in La Fortuna and can accommodate small groups. Another option for both individual travelers and small groups is Rio Lounge, located a short distance outside of the town in the rainforest near the trail head to La Fortuna waterfall and Cerro Chato volcano. The setting makes for a stunning destination wedding.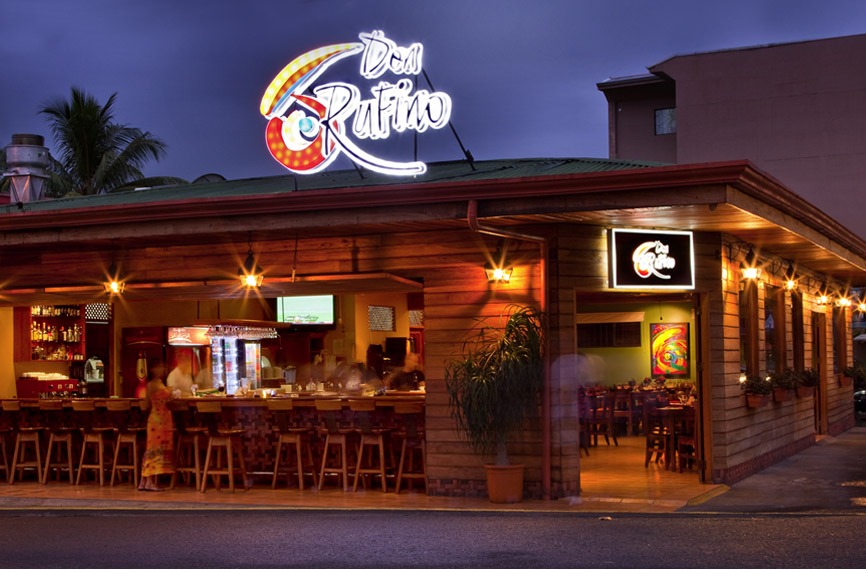 For traditional Costa Rican cuisine in a more casual environment, try Soda Viquez, a low-cost, relaxed Costa Rican restaurant, and Restaurante Garra Pata, which barbecues its selection of local meats on a wood-fired grill. Both are located in downtown La Fortuna.